UN Shamelessness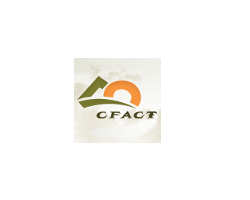 By Craig Rucker

September 21, 2019 - The UN climate show now warming up in New York City is pathetic.

Global warming pressure groups have gotten the media, politicians... even school kids, reading right off their prepared talking points.

This Thursday, MSNBC is hosting a 2-day climate forum marathon at Georgetown University with many of the Democratic candidates for president.

The very next day, a massive Climate March is taking place in the heart of New York City.

These events are the big kickoff to the UN's "Global Climate Week" – a liberal extravaganza in the Big Apple that will include a Youth Climate Summit and a gathering of world leaders at the UN General Assembly to call for strong, collectivist action to address the so-called climate crisis.

Will you help CFACT go to New York and expose this dangerous, heavy-handed agenda? Your contribution of $25, $50, $200, or more will enable CFACT to send a crack team of activists into the gatherings in New York to both expose their lies and deceptions as well as confront these radicals with the hard facts. Click here for donation form.

The warming-left is pulling out every shameless trick in the book. On Friday they have 16 year-old Greta Thunberg from Sweden leading a student climate strike. New York Mayor Bill DiBlasio is turning out public school students – actually allowing them to "skip" a day of class – so they can take to the streets for the sole purpose of promoting his pet political issue.

CFACT Collegians will host a counter-Climate realist forum with the Georgetown University College Republicans the same night as MSNBC's climate charade. It will feature our own Paul Driessen and Marc Morano laying out the hard evidence against their propaganda effort!

Our activists will then infiltrate the climate protest in New York City, and expose their radical agenda through videos and impactful activism that will be released across the media.

Marc Morano will also be reporting on the UN meeting directly from New York to counter each and every one of the ridiculous claims UN bureaucrats make to media outlets far and wide.

President Trump was correct to announce withdrawal from the UN's ill-conceived Paris climate agreement. It was a major setback to the global Green elite. Little wonder they are now striking back in New York City and demanding nations surrender far more of their wealth and independence than anyone thought possible in Paris just a few years ago.

The UN's latest bid for power must not stand. We cannot rely on the warming-compliant media to ask the tough questions that reveal how devastating it would be to force nations down to net-zero emissions by 2050.

We need your help to shine the light of truth on their dangerous plans.