WVU Projects Show Promises for Energy Efficiency & Recovery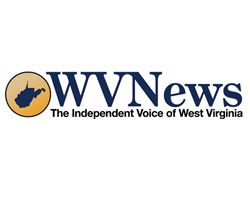 By Conor Griffith

October 21, 2019 - Between new developments in rare earth element extraction efforts and the promise of more effective plant operations, research by the Mountaineer community promises to make the most of the state's energy resources.

West Virginia University has worked with the National Energy Technology Laboratory for some time in developing ways to retrieve rare earth elements (REE) from the state's coal-related impacts such as acid mine drainage or fly ash. After opening a site on the Evansdale campus to study this process, the qualities of the collected samples improved and the U.S. Department of Energy committed $5 million to WVU and the West Virginia Water Research Institute.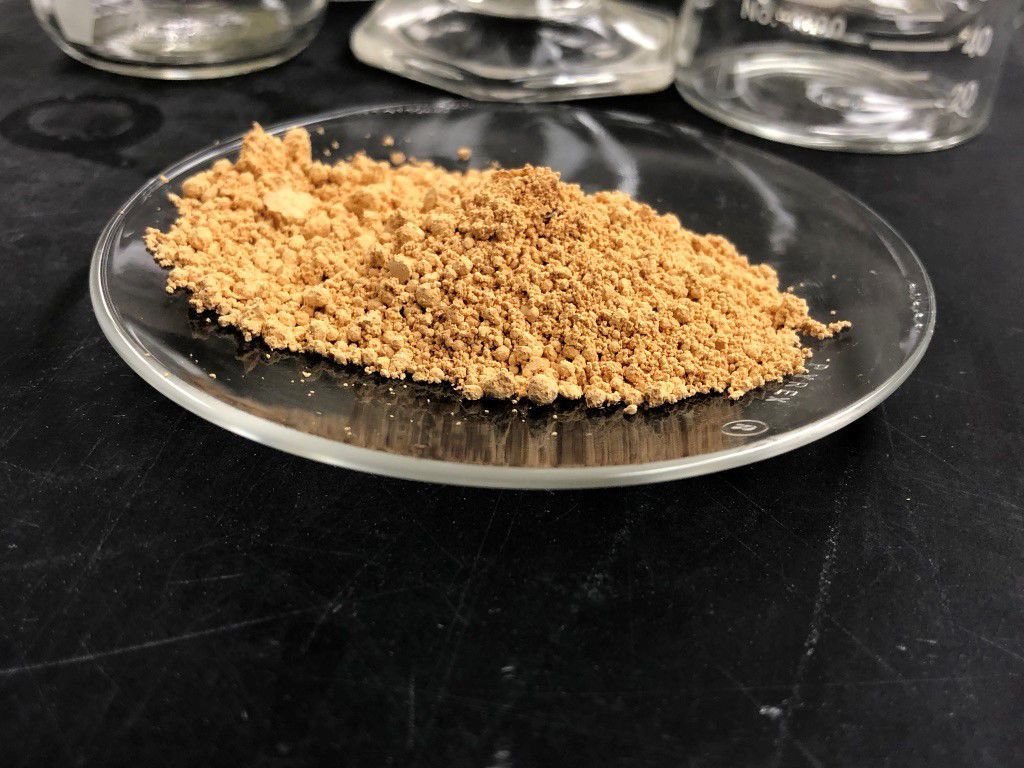 WVU's Rare Earth Extraction Facility produces highly concentrated rare earth products from coal mine drainage. This sample is 87% rare earth oxide.


Photo courtesy of WVU

These funds will be used to construct an REE recovery site at a new acid mine drainage treatment plant near Mount Storm. Other partners in the endeavor include the West Virginia Department of Environmental Protection's Office of Special Reclamation which will design and build the plant, Rockwell Automation to provide sensor and control technology, and TenCate Corporation which will engineer materials for rare earth element extraction.

Paul Ziemkiewicz, director of the WV Water Research Institute, said the project has the opportunity to tackle issues at once such as collecting strategically valuable minerals while providing new business incentives for cleaning up the environment.

"This is a great opportunity to demonstrate the economics and environmental benefits of combining AMD treatment, watershed restoration and critical mineral recovery," he said. "The team has worked together for the past several years and we are poised to move rapidly toward commercial development. We believe the processes we develop here can be used anywhere in the world where there's acid mine drainage."

Ziemkiewicz said there's also a strategic motive behind this product. REEs are used to power everything from smart phones to defense technology but the world market for these elements are increasingly dominated by China and the U.S. is searching for a reliable domestic supply. He explained that the only American mine dedicated to these minerals is the open-pit Mountain Pass Rare Earth Mine in California.

However, REEs are named as such not because they only exist in a few places but because they are found in low densities. Furthermore, the California mine is 10% owned by China, meaning the oxides extracted there are sent overseas to be refined into metals before exported to market.

"That's how you go from being a world superpower to a secondary power," Ziemkiewicz said.

He noted the Appalachian region may have an advantage because the more valuable heavy REEs are found there in higher abundance. Furthermore, the chemical processes of the minerals in acid mine drainage results in purer samples being extracted.

Ziemkiewicz said it's his hope that this research can pave the way for large scale commercialization by discovering the best practices and removing the otherwise cost-prohibitive work private companies would have to engage in to overcome risks.

In another project, Debangsu Bhattacharyya, a professor of chemical and biomedical engineering, is exploring the use of artificial intelligence (AI) to prolong the lives of power plant boilers. This is being pursued through a $2.5-million U.S. Department of Energy grant to develop an online monitoring tool, using AI, for boiler systems at coal-fired and natural gas power plants.

This comes amid a new push for natural gas power generation in the state. Even the high-tech Longview Power is looking to add a natural gas component onto its mainly coal-powered facility.

Coal or natural gas is combusted inside these plants to produce high-pressure steam that is then used in a steam turbine to generate electricity, and a boiler incorporates a furnace to burn fuel and generate heat, which is transferred to water to make steam. However, Bhattacharyya said the plants are subjected to excessive creep and fatigue damages due to frequent and rapid loading, which often lead to the failure of critical boiler components.

"The boiler is at the heart of the power plant," he said. "During startup, the boiler is gradually heated up, increasing the steam temperature and pressure to their nominal values."

Bhattacharyya said that with power plant boilers, there's a lot of starting up and shutting down, and depending on the length of the idle time before the startup is initiated, startups can be categorized as hot, warm or cold startups. Cold startups can cause significantly more damage to the boiler health in comparison to hot or warm startups. During shutdown, the boiler is gradually cooled and the steam pressure is decreased.

Many power plant boilers start up and shut down several hundreds of times a year. Bhattacharyya said this is where AI can play a role in predicting the behaviors of the boilers by "learning" the inner workings of the system.

"AI models will be used to describe the complex phenomena in the boilers that are time-varying," he said. "For example, external fouling of boiler tubes by fly ash and slag is an extremely complex phenomenon being affected by various operating conditions such as the gas flow field, coal and ash particle shape and size distribution and hardware design."

He explained that a tool to monitor the online health of the boiler can be developed to understand the impacts of load-following. This can also eventually help plants develop advanced process control strategies for improved flexibility, higher profitability and reduced forced outage without compromising safety or reliability.

"As the system learns, it eventually keeps improving the estimation accuracy," he said.

The project is part of a larger initiative from the DOE's Office of Fossil Energy that allocated $39 million toward a total of 17 research projects aimed at improving the reliability, performance and flexibility of the nation's existing coal-fired power fleet.

Bhattacharyya's model will be tested at Barry Power Plant, a coal- and natural gas-fired electrical generation facility in Alabama.