Fred Palmer Describes the Need for Financial Support for "Saving US Coal"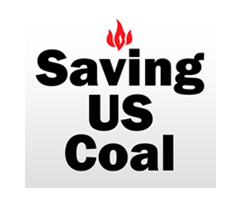 December 5, 2019 - This is the third and last part of an interview with Fred Palmer who explains the need for donations to make this project successful.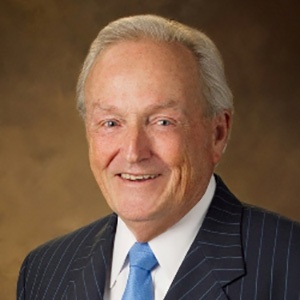 CoalZoom: The Saving US Coal initiative can only succeed if it's funded and the project will be 100% financed by donations. You have been at climate and coal advocacy since the start, 30 years ago. What has been the history of funding for these efforts by the coal industry?" And how do attract funding for the current effort?

Fred Palmer: Western Fuels Association (WFA) was first to engage in 1990, engaging at the state level and taking on the first organized effort by the environmental community to take out coal plants. In this process, WFA took the field in many state agencies in the first CO2 wars, resisting what was then called coal's alleged "negative environmental externalities", which Obama later called the "social cost of carbon". In those states, the environmentalists were asking for phantom costs to be added to coal-based electricity true costs in the dispatch process.

In each state, we fielded a team of four experts: Sherwood Idso, Pat Michaels, Mark Mills and Bob Balling. Our dream team filed testimony on the positive externalities from using coal, I.e. Greening, and never lost. In other words, the "social benefits of carbon" prevailed.

In 1992, Peabody Energy and CSX Railroad noticed WFA efforts and created an industry model to emulate us, the Center for Energy and Economic Development (CEED) was created to protect coal at the state level, as WFA was doing, and it served in that role for the rest of the 90s. WFA joined CEED as a charter Member and took on CO2 responsibilities for both CEED and the National Mining Association as a result.

In the Bush years, I left WFA and joined Peabody Energy; CEED continued in its efforts until the Obama years, working with National Mining very closely. I continued to be involved with both as part of my Peabody duties. Throughout the 90s and until the end of the Bush Administration, we had great success and substantial funding was available to fight plant closures at the state level on an institutional basis. With the advent of Obama, all of that changed, and particularly in his second term.

In 2008 CEED became ACCCE and changed its focus from the states to have a Washington DC presence and focus. WFA had long been out of the Greening business and both ACCCE and NMA gave it up for strategic reasons that proved to be a mistake as President Obama took the helm.

The Obama EPA CO2 Endangerment Findings were introduced in 2008 and went into effect in 2009. The final EPA Order was upheld at the DC Circuit Court level with the Supreme Court not taking the case. As a direct result, starting in Obama's second term, utilities resisted less and less and started closing coal plants. Tragically, the plant closure impetus continues today.

As it was started by CO2 Endangerment, so it must be stopped by repealing CO2 Endangerment. And it is in that context we are working with CoalZoom in the Saving US Coal effort.

Will funding be there? I strongly believe it will. Coal to electricity, oil, carbon fiber, chemicals and materials, whether with or without CO2 emissions, is the path for all people and all seasons. Coal Chain Industry participants and veterans will recognize this and will fund us as we make the world safe for coal.
CoalZoom: Well, thank you, Fred, for explaining the background to "Saving US Coal" and the need for funding. Already, there is considerable interest in this campaign and we are delighted that the promise of financial support has begun. We wish you great success!
Fred Palmer: Much appreciated, Bill. Thank you!