Kentucky Power Buys 250,000 ST of Barge Coal From Contura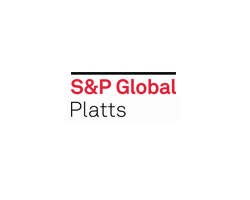 January 18, 2020 - Kentucky Power, a unit of American Electric Power, bought 250,000 st of Central Appalachia barge coal worth $14 million from Contura Energy, according to a regulatory filing made public Wednesday.

The utility signed a one-year deal with Contura Energy at a base price of $56/st FOB barge for crushed, partially washed bituminous coal that will be delivered from January 1, 2022 through December 31, 2022, according to the filing published by the Kentucky Public Service Commission.

The CAPP coal will be delivered FOB barge at the Marmet dock or the Mammoth dock on the Kanawha River and delivered to the 1,560-MW Mitchell coal-fired power plant on the Ohio River in Moundsville, West Virginia.

Specifications for the coal were a heat content of 12,000 Btu/lb, sulfur content level of 1.6 lbs SO2/MMBtu, moisture content of 10% and ash content of 12%.

All shipments will be sampled and analyzed by the seller and any coal with an average heat content less than 11,750 Btu/lb, sulfur content above 1.75 lbs SO2/MMBtu, moisture above 10%, or maximum ash content higher than 14% will be rejected, according to the filing.

The coal sold by Contura will come from its Slab Camp, Black Castle, and Republic mines, which are located in Kanawha, Boone, Raleigh and Fayette Counties, West Virginia.

In October 2019, the two parties signed a one-year deal for 250,000 st at $59/st FOB barge for 2021 deliveries and agreed to a pair of two-year deals in February for 2019 and 2020 deliveries for a total of 775,000 st.

The shipments for the first deal in February were for 135,000 st in 2019 at $58/st FOB barge and 310,000 st in 2020 for $59/st FOB barge. The second deal with Contura was for 195,000 st in 2019 and 135,000 st in 2020, at a cost of $63/st FOB barge.