Saving US Coal - Taking Out CO2 Endangerment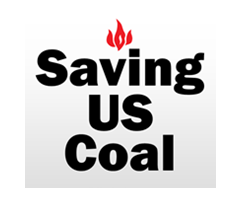 January 21, 2020 - On behalf of Craig Idso, Bill Reid and myself, here is our planned program to take out CO2 Endangerment at EPA. The program was published in CoalZoom last week. This is an ambitious plan and one we believe is attainable. And I am very proud to say our ability for success is enhanced by our partnership with Bill Reid at CoalZoom, a coal devoted newsletter with a major footprint. Bill has fully embraced the efforts Craig and I are making and CoalZoom is an ideal partner.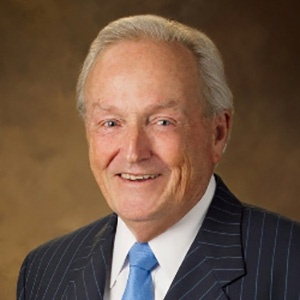 Fred Palmer
Couple this reach with the Plan outreach, and earned media is probable once the traditional media discovers us. That is due to our provocative approach and due to the fact that there is no other, ongoing effort day to day taking on EPA CO2 Endangerment based on the benefits of CO2, as such. Those that are doing it are not coal centric with many natural gas funders quite happy to see coal taken out in favor of natural gas.
We stand alone advancing coal as coal, as in use more coal!
In the coal industry, conventional wisdom says let it alone, argue for CCUS, CCS policies, or wait until a re-election of the President and count on relief then. We say, if you care about coal and want more used not less, engaging now is required as coal plant closures are being announced almost weekly, and CO2 is always the stated reason. Waiting has huge risks on many levels and waiting may be too late to truly turn the tide. Coal use in the United States may be gone forever.
Also, in a broader coal industry context, a movement to coal conversion is underway. I am actively involved in it through the National Coal Council and with a technology company. The NCC did a study last May for the Secretary of Energy titled Coal in A New Carbon Age. The study notes international markets for coal to product markets for fuels, chemicals, materials and fertilizers of some 400 million tpy and calls for coal conversion friendly policies in the US to put our economy on the same path.
However, there is a major CO2 problem here as well. Almost all of the conversion technologies identified have a large CO2 footprint as traditional pyrolysis of coal is a constant for the most part. Too, because success of coal conversion at scale couple also means an extension of the useful life of fossil fuels, as we have more coal in the US than oil or natural gas, Bloomberg and the Democratic Party, using EPA CO2 endangerment, will never accept coal conversion technology development no matter the CO2 footprint of the technology itself. If we can get that off the books in the correct way, we protect coal use forever for electricity generation, fuels, chemicals, carbon fiber, etc. We now have a conservative judiciary that will preserve CO2 benefits findings by EPA if properly done.
Through our partnership with CoalZoom we now have a reach unmatched and a unique message expressed below that is the only path for success:
· CO2 is a benign gas required for life on earth; observations establish beyond doubt that more in the air, not less, is required for the continuing positives associated with the industrial evolution of the human community;
· more CO2 in the air results in more people living longer and living better;
· more CO2 in the air results in a flourishing biosphere, a literal Greening of Planet Earth and record food production;
· forbidding the use of coal and stranding hundreds of billion tons of coal based on an agenda driven abuse of computer models, will end up impoverishing us all;
· a warmer Earth is better than a colder one and warming from unlimited fossil fuels use in no instances can rise to catastrophic levels.
· observations in the last 10 years since the 2009 CO2 Endangerment Findings constitute newly discovered evidence, confirm positive human development and natural environment observations from the beginning of the Industrial Revolution and
· all of this requires withdrawal of the EPA Findings that more CO2 in the air is a "current and future threat to human health and welfare" as well as an affirmative finding that more CO2 in the air from people living their lives using coal, oil and natural gas is good and not bad.