Canada: Donkin Mine Suffers Another Rockfall, This One During a Shift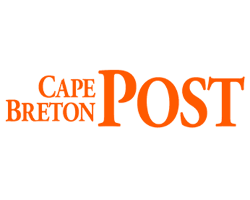 By Sharon Montgomery

February 14, 2020 - Another rockfall has occurred at Canada's Donkin Mine, 11 days after the previous one was reported.

The Department of Labor and Advanced Education says a stop work order has been placed on all mining production at Donkin Mine following a rockfall Thursday afternoon.

"We stopped production at the mine and production will not resume until a ground control plan has been accepted by us and we're confident it will prevent rockfall," said Scott Nauss, senior director of inspection and compliance.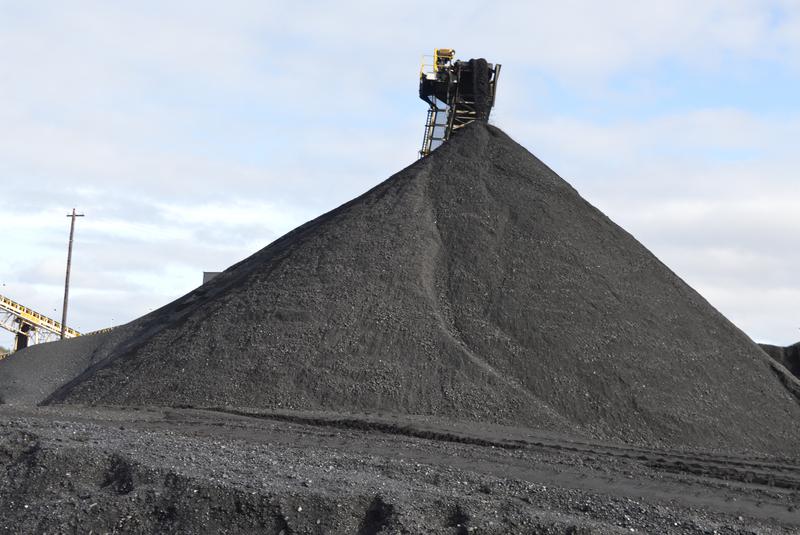 A mountain of coal at Donkin Mine.
Photo: Cape Breton Post


There were 35-40 miners underground at the time. There were no injuries.

Nauss said the rockfall Thursday and the one last week were both at intersections in close proximity to each other.

On Feb. 3, employees arriving to work in the Kameron Collieries-owned mine discovered a rockfall had occurred sometime over the weekend in an intersection of a production area, about 70 feet from where they were last mining. There wasn't any production or mining taking place during that weekend.

A stop work order was placed in that area of the mine. Part of the stipulation to get it lifted was for an assessment by a geologist specializing in ground control. The specialist was on site Feb. 5 and Feb. 6 and identified this particular part of the seam was prone to rockfall, the nature of the coal in that particular area. The ground control expert said this area would have some challenges and proposed some additional heightened measures particularly in the intersection, Nauss said.

The heightened measures included doubling up on supports.

"They think it's a short-term sort of pocket within the seam," he said. "It's in that area where they introduced the additional ground control measures. It was believed at that time that would be sufficient to maintain stability in the intersections."

Nauss said they are taking ground control very seriously and that's why they've stopped production.

"Production will not resume until we are confident that measures are in place.'

In the past, Nauss said they have even collaborated with the Mine Safety and Health Administration (MSHA), the mine safety regulatory body in the U.S. The U.S. regulators told them what was proposed at Donkin Mine in the past actually exceeded industry best practices for safety.

"We may again need to exceed those levels based on upon what we see," he said. "We're also going to make sure the equipment is functioning properly. We're going to look at this from all angles."

Nauss said coal mining is recognized as one of the most hazardous occupations and is also one of the most heavily regulated, even has its own separate regulations.

"There is a lot of oversight and regulations that goes into keeping a coal mine safe."

Since the coal mine opened in 2017, there have been 12 rockfalls. However, some occurred in travel ways that are no longer being used and some were in abandoned portions of the mine.

Paul McEachern, a spokesperson for Donkin Mine, said the mine is divided into two work areas, referred to as tailgate and headgate. The rockfall happened in what is called the No. 3 entry to the tailgate section of the mine, a similar area where the rockfall occurred last week.

Following the rockfall Thursday, miners installed additional support over the area and then exited the area. Once the company ensured all their staff were safe, they immediately notified the Department of Labor, which is standard protocol.

McEachern said there are operations allowed in other areas of the mine, staff is allowed in for routine maintenance purposes to ensure the systems continue to function — ventilation maintenance — all the normal things required for the safety of the mine.

"They are allowed to do things to get them into compliance, but they are not allowed to produce coal."

The stop work order remains in effect until the cause can be determined and method to determine a safe return to work, he said.

When asked if Kameron Collieries is concerned over the number of rockfalls at the mine, McEachern said any industrial accident is of concern to both the company and to regulators. They are working together to made sure the operation is safe.

The mine is operating under extraordinary stringent rules in Nova Scotia and the company accepts and adheres to that, he added.

"I think once the regulators and company have a chance to look at the not just the effect but the cause of this, they'll come with a plan to reduce this."