Atlantic Coking Coal: Mine Closures Slow Price Fall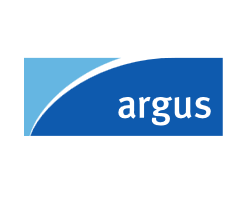 April 1, 2020 - US coking coal prices continue to face downward pressure this week, as the idling of blast furnaces across the globe appears to weigh on sentiment.

But coal mine closures in the US as part of measures to fight the coronavirus have somewhat slowed the descent of prices with the potential tightening of supply. Mills planning to operate their coke ovens at minimal levels are still comforted by Australian mines expecting to remain largely operational.

The daily Argus fob Hampton Roads assessments for low-volatile material is flat today at $135/t, having dipped $1/t yesterday. The daily high-volatility type A price is also unchanged at $131.50/t fob Hampton Roads, having lost significant ground last week. The price of high-volatility type B remains stable at $123.50/t fob Hampton Roads today after falling $2.50/t across last week.

After declaring force majeure on raw material procurement two weeks ago, steelmaker ArcelorMittal is on the market for a spot Panamax cargo of HVB coking coal for shipment to Italy in late April-early May. This is potentially a sign the steelmaker is preparing to restart in May following the extension of Italy's lockdown until after Easter, by which time the country hopes to turn a corner in its fight against the coronavirus pandemic. But a more skeptical view questions if this enquiry will lead to a purchase, with the steelmaker having emerged with HVB enquiries for a number of its plants in the first quarter.

Little has been heard since a UK-based mill emerged in late February with a tender seeking 160,000t of high-volatile coking coal to be shipped over a period of 12 months starting in April.

A Brazilian mill has issued a tender for multi-origin coking coal for the second half of the year. The requirement is heard to be for over 1.5mn t of low, mid, high-volatile and semi-soft material. The high-volatile requirement comprises 150,000t of low sulphur coal and 125,000t material with of high sulphur content of up 2.5pc, probably a US grade. Amid ongoing cuts in European demand, this tender comes as a welcomed opportunity for US coking coal producers, some of which are holding on to significant inventories as domestic demand is set to decline.

ArcelorMittal and US Steel have announced the idling of a total of five blast furnaces in the Americas since March 26.

Coronado announced the closure of it US coal mines yesterday. The producer expects to draw on its inventories of 750,000t to continue covering its contractual requirements. Cline Group subsidiary Kameron will close its Donkin Mine in Nova Scotia because of adverse geological conditions. And Rhino Resources has since warned of potential insolvency after temporarily idling most of its mines.

But bright spots remain in the market for some US mining firms that continue to operate. The port closures in India last week have not been extended to coking coal imports and US mining firms this week said they are still continuing to ship for now.

One firm also revealed that interest from Chinese buyers remains healthy and it was close to finalising new term contracted volumes with a Chinese buyer that has secured tariff exemptions on its US coking coal imports.