Mongolia Resumes China Coal Exports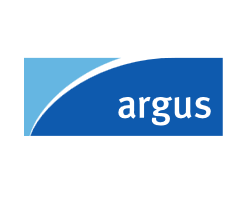 By Dylan Wong

April 1, 2020 - Mongolia has gradually resumed coal exports to China through four border points from earlier this week, after two delayed restarts since exports halted in early February.

Trucks were first allowed to resume coal exports via the Khangi border, followed by the three other borders of Ganqimaodu, Shiveekhuren, and Zamiin-Uud.

Mongolia's move to resume coal exports came after a gradual drop in China's number of local coronavirus cases in recent weeks. Mongolia is also highly dependent on coal exports to China to sustain its economy, and would be keen to restart coal exports as soon as they deem it safe to do so.

The resumption of Mongolian coal exports into China might release more supply into the coking coal market, which is already seeing a supply glut, market participants said. Chinese demand continues to be under pressure amid a bearish steel outlook and increasingly squeezed steel margins.

The Argus spot price assessment for premium low-volatile hard coking coal averaged $169.37/t cfr China in March, with prices peaking at $176/t cfr China on 3 March, before tumbling to $157.55/t cfr China on 31 March amid the supply glut.

But the number of coal trucks that deliver coal daily through the highway port of Ganqimaodu are still averaging below 100 as of late March. Over a hundred coal trucks crossed the borders daily before exports stopped in February. Up to 2,000 coal trucks can cross the borders each day, under normal market conditions, a Beijing-based trader said.

Limits on the number of coal trucks crossing borders are likely to remain in place for some time, market participants said. The Mongolian government has imposed a rule for all drivers to return to Mongolia on the same day after completing deliveries. Any driver who remains in China overnight will have to be quarantined for 14 days upon their return to Mongolia.

Mongolia is one of China's biggest suppliers of coking coal, exporting a total of 2.44mn t to China in January-February 2020, down by 30.7pc a year earlier.