Ramaco Resources Announces Changes to Operations in Response to Pandemic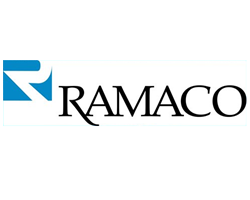 April 1, 2020 - Ramaco Resources, Inc. ("Ramaco Resources" or the "Company") today announced changes to its operations in response to the COVID-19 pandemic and its still-evolving impacts on the global economy.

Effective April 1, 2020, out of an abundance of caution, Ramaco Resources is implementing a two-week operational furlough of the majority of employees at the Elk Creek mining complex in West Virginia. The Elk Creek prep plant will remain fully operational to process coal and has sufficient inventory to meet all existing customer commitments. The Company's Berwind mine and the Knox Creek prep plant will remain open.

Ramaco Resources will also be reducing non-essential capital expenditures to adapt to the current market conditions, and expects to have sufficient liquidity to manage all of its capital requirements during this period.

Ramaco Resources stands poised to take additional measures such as the idling or realignment of additional mines as conditions might dictate. We also are ready to re-activate operations once circumstances improve.

"There is no simple playbook for operating a business in the middle of a worldwide pandemic. Ramaco Resources is adapting to the reality of the current situation in both the coal and steel markets, while being mindful of primary responsibility regarding the health and safety of all of our employees," said Randall Atkins, Ramaco Resources Executive Chairman. "We look forward to returning to a more normalized operational level as soon as possible and market conditions permit."

About Ramaco Resources, Inc.

Ramaco Resources, Inc. is an operator and developer of high-quality, low cost metallurgical coal in southern West Virginia, southwestern Virginia and southwestern Pennsylvania. Its executive offices are in Lexington, Kentucky, with operational offices in Charleston, West Virginia. The Company has five active mines within two mining complexes at this time.