Alberta, Canada Replease Outdated Coal Policy as Canadian Government Pushes Exports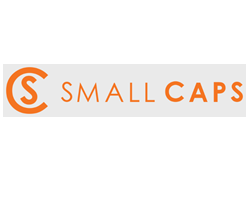 By Robin Bromby

May 18, 2020 - Alberta, Canada's provincial government has repealed its 1976 coal mining rules and from June 1, modern regulatory processes will come into force with integrated planning, land use and environmental policies.

The industry will now be subject to the same land use policies as other commodities.

It comes at a time when coal mining in the Canadian province is seeing a revival with two large-scale projects in the works and the government seeking to push coking coal exports.

One of those projects is the Elan hard coking coal project owned by ASX-listed Atrum Coal (ASX: ATU).

Atrum chief executive officer Andrew Caruso said the repeal of the 1976 law is "a big step forward" for his project.

The outgoing rules had designated land on which Elan is sited as Category 2, which meant open pit mining was not appropriate to those areas, so Elan would have had to seek an exemption.

That will no longer be the case, but Caruso said the project will still be subject to the "highly robust" Canadian federal environmental approvals and the full scrutiny of the Alberta Energy Regulator.

"I believe it is important to note that this decision sees absolutely zero loss of integrity with respect to proper environmental process," he added.

Old Laws Enacted Before Modern Processes Existed

Alberta energy minister Sonya Savage said rescinding the outdated coal policy in favor of modern oversight will help attract new investment to the province.

"We will continue to make common-sense decisions to create certainty and flexibility for industry while ensuring sensitive lands are protected for Albertans to enjoy," she said.

Back in 1976, the then government in Edmonton divided the province into four categories, which dictated where and how coal leasing, exploration and development could occur.

When these categories were created, land use planning had not yet been completed, supporting infrastructure was lacking, and there were environmental concerns that the existing regulatory processes weren't equipped to address.

Under the new plan, former Category 1 land will continue to be protected from coal leasing, exploration and development on public lands but will not infringe on private lands or freehold mineral rights.

Alberta's Long Coal Mining History

Coal mining began in Alberta in the late 1800s and was the province's primary source of energy until the 1960s, when oil output began to displace it.

Coal deposits lie under roughly 300,000sq km of the province, about half its total land area.

But by 2018, the coal sector had been in a downtrend for more than a decade as thermal electricity generation declined.

The regulators in Edmonton still plan to phase out by 2030 the use of what they call "low-quality" thermal coal in electricity generation.

In 2018, there were eight mines in the province, four of them producing coking coal, three thermal coal for power generation and one providing small-scale deliveries to local buyers.

But that year saw the re-opening of the Grande Cache coal mine three years after it had been closed by its previous owner, signaling the coal industry decline had been halted.

Province Pushing Coking Coal Exports

Savage said the government is now placing strong focus on creating the necessary conditions for the export of coal, including coking coal.

Atrum's Elan hard coking coal project is located in the Crowsnest Pass area of southern Alberta.

Elan possesses a current JORC-compliant coal resource estimate of 454 million tonnes — comprising of 142Mt indicated and 312Mt inferred resources.

According to the company, the project area is located 13km from an existing Canadian Pacific rail line with significant excess capacity, providing direct rail access to export terminals in Vancouver and Prince Rupert.