CO2 Watch – A President Biden Will Shut Down Coal Plants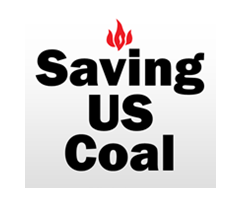 By Fred Palmer, Senior Fellow – Center for the Study of Carbon Dioxide and Global Change and Head of Saving US Coal
May 26, 2020 - Former Vice President Joe Biden, presumptive Democratic candidate for President, is no friend of coal and other fossil fuels. In the 2016 election effort for re-election by President Obama, Biden was asked for his view on using coal for electricity generation. His answer: he supports coal in China but not the United States: "No coal plants here in America. Build them (in China)..over there". The culprit in Biden's view is CO2 emissions from coal combustion, full stop.

In his current efforts for President, Biden again said no to coal with Bernie Sanders during a debate. After in a later meeting with Sanders on energy policy, he made the commitment again in soliciting support for his nomination and election. In other debates Biden also committed to a long-term effort to eliminate oil and natural gas use with an immediate federal ban on fracking. And just last week Biden once again reiterated "no more coal".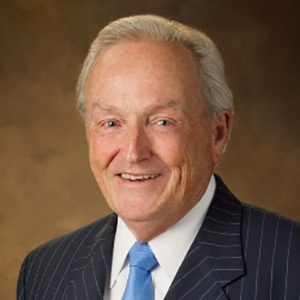 Fred Palmer


Biden is joined in his antipathy to CO2 emissions from coal, oil and natural gas, 100% by each of the women and men that were candidates for President in the Democratic Party. Current Congressional leadership for the Democrats, Speaker Pelosi and Minority leader Schumer, are on board with the idea of eliminating CO2 emissions through no more coal use as well as the ultimate elimination of all fossil fuels.

Of course, success by Biden in his presidential campaign does not guarantee a President Biden will have a pliant Senate and House both controlled by Democrats in lock-step to eliminate coal, oil and natural gas. Even assuming control of both House and Senate, Washington being Washington, passage of firmly stated policy goals in any Presidential campaign are not guaranteed success after election. Arguably, efforts to legislate such a coal ban and institution of policies to eliminate oil and natural gas would have difficulties in Congress given that Democrats will be from diverse parts of the country, including rural states and energy states.

But, and it is a big but, EPA will be pliant to President Biden as it was to President Obama. And there is right now a Petition pending at EPA filled by dozens of environmental groups filed over one year ago to declare CO2 is an Air Toxic under section 112 of the Clean Air Act. As of now, that Petition has not been acted on by EPA; if it is still there next year and Joe Biden is President, expect EPA to grant the Petition. This is exactly the same way the Obama Administration proceeded to determine the surreal scientific proposition that more CO2 in the air through the combustion of fossil fuels is a "current threat" to human health and welfare.

The CO2 as Air Toxic Petition was filed by environmental group, Food & Water Watch plus almost 50 additional groups on April 3, 2019. As more than a year has passed since filed, the petitioners could at any time petition the DC Court of Appeals ordering EPA to consider the Air Toxic Petition on the merits. Granting the petition by a Biden EPA would impose by law a regulatory regime that requires CO2 emissions cease and desist without any regard for the resulting adverse impact on human health and welfare. In addition, CO2 branded by EPA as an Air Toxic would result in the almost immediate closure of all remaining coal plants with longer term struggles for other fossil fuel use.

I am very proud to say that the resistance to the CO2 as Air Toxic play is now in place from the Center for the Study of Carbon Dioxide and Global Change through a recent EPA filing. I am proud to represent the CO2 Center as a Senior fellow CO2 Policy. Our recently filed Petition for Summary Dismissal of the CO2 as Air Toxic can be found here, and was submitted last month on April 21. We are the only entity to have so filed and we are clearly the most qualified to take this on given Dr. Craig Idso's leadership over the years through his powerful research on the people benefits from fossil fuels use as well as the associated CO2 emissions.

If you care about protecting coal and fossil fuels use for the benefit of all people all the time, ignore this initiative by Water Works and others all at you peril. If you agree with us that coal and other fossil fuels are necessary for the continued success for people everywhere for as far as the eye can see, join us in support of the CO2 center so we can take this issue to the American people in an educational effort and donate here.