Saving US Coal - Preserve US Coal Power Plants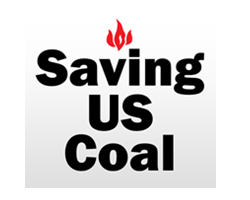 By Fred Palmer, President and CEO, NewERA Carbon; Senior Fellow CO2 Policy; Center for the Study of Carbon Dioxide and Global Change and Head of Saving US Coal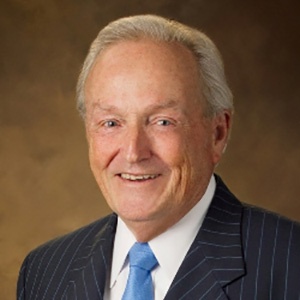 Fred Palmer
December 8, 2020 - Check out www.CoalZoom.com for the Saving US Coal initiative. I am honored to have been invited by Bill Reid, Publisher and Managing Editor, to prepare for CoalZoom commentary on the ongoing, societal discussion of the impacts from the combustion of coal for electricity, oil and natural gas, with CO2 as a bi product. My contribution to the robust Saving US Coal Initiative will be commentary on Why Coal, How Coal, posted as issued and presented regularly under "Other News" at near bottom of the homepage. Two articles are posted there as I compose this.
In the last 11 years, the US coal industry has been devastated primarily by the adverse policies of the Obama Administration, roughly cut in half to 500 million tons per annum production by 2020 from a peak of 1 billion tons per year in 2008. However, coal for electricity's primary competitor, natural gas, has seen generational price bottoms and EIA now projects 2021 coal production to increase 19%, to 625 million tons.
The power plant base using the majority of this tonnage must be preserved as reliability concerns grow in NERC and at the state level. There are states where coal still dominates and almost all states are interconnected to coal states, directly or indirectly. In all of these states coal remains a vital source of electricity. Nationally, coal generation is estimated by EIA at 24% of total supply in 2021.
As we point out why in our Saving US Coal efforts, the existing coal fleet must be preserved as is with a moratorium on any further coal plant closures. Our concerns are people values and the natural environment, otherwise known as the Human Environment as used in the National Environmental Policy Act and the US signed Stockholm Declaration on the Human Environment.
Please visit www.CoaZoom.com and click on the Subscription tab to sign up for a free subscription to the CoalZoom article feed, which is updated twice daily and on weekends. You will receive three emails a week direct to your inbox with CoalZoom, coal's foremost online newsletter, comprising the latest information on coal to keep you right up to date.
Also, please click on the Saving US Coal donation box on both sides of the CoalZoom website homepage to support Dr. Craig Idso and myself in this timely and crucial work. And always remember:
Coal keeps the lights on and electricity affordable. And the CO2 discussion in Saving US Coal will make the world safe for the robust further development of oil and natural gas for the ongoing human development extending the benefits of Modernity to all people, everywhere. Along with coal, of course!