The 2014 Polar Vortex and the National Coal Council Study (Keep the Coal Plants Running!)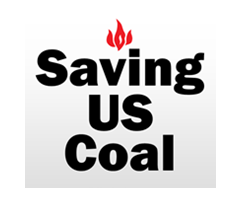 By Fred Palmer, Senior Fellow CO2 Policy; Center for the Study of Carbon Dioxide and Global Change and Head of Saving US Coal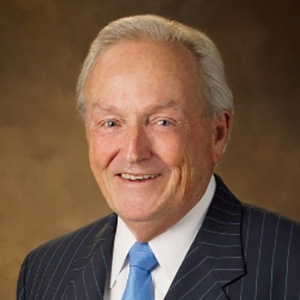 Fred Palmer


December 21, 2020 - The 2014 North American polar vortex was an extreme weather event that extended through the late winter months of the 2103-2014 winter. The overall winter was unusually cold and bitter, making life miserable and dangerous for tens of millions of people in the north central and upper eastern United States.

The bitter winter coincided with an ongoing National Coal Council (NCC) study for DOE Secretary Ernest Moniz titled "The Value of Our Existing Coal Fleet", and a part of the study looked at the role of coal based electricity in meeting the massive power supply needed to meet heating demands attendant with the polar vortex.
As the study demonstrates beyond argument, but for coal electricity during the vortex, widespread human suffering would have attended lack of electricity supply for home heating. The study also noted and recognized the coal plant closures movement underway and picking up speed substantially due to adverse coal policies of the Obama Administration, our client!

By way of explanation, the NCC is a FICA advisory committee to the Secretary of Energy established in 1984 during the Reagan Administration. In announcing creation of it, Secretary Don Hodel stated "The Reagan Administration believes the time has come to give coal-our most abundant fossil fuel- the same voice within the federal government that has existed for petroleum for nearly four decades". I have personally been on the NCC since 1990 and served as Chair of the Coal Policy Committee at the time of study preparation and release.

In 2014, many large electric utilities were represented as members of the NCC and participated in preparation of the study. These included rural electric generation and transmission cooperatives and regulated utilities like American Electric Power and Southern Company. All endorsed the conclusions of the study warning against further coal plant retirements and urging modifications of current EPA rules to facilitate plant retrofits. In doing so they embraced the NCC findings that:

"The US coal fleet's value has never been more apparent. Yet, a significant portion of the electricity required to make up for the limitations of gas and other fuels is provided by coal plants slated for closure many of which are prematurely being taken off the grid because of increasingly stringent regulatory policies".
Winter is winter and will be fierce again, no matter how many coal plants are running. And for people like me, who are not fans of winter, 2014 was winter enough. But the Washington Post noted right after it that:

"The polar vortex event this week was undeniably cold setting temperatures 20-40° below average and setting scores of daily records from the northern plains to the south east… But it pales in comparison to previous cold outbreaks... "here in DC, we dropped to 6; our all-time record low a seemingly untouchable -15 from February 11, 1899."

In the meantime, since the study was issued coal plants closed and are continuing to close. EIA on September 1 of this year in Today in Energy noted 95 Gigawatts of coal capacity has shut in since 2013 and noted further that another 25 Gigawatts is scheduled to shut in by 2025. Does EIA care? It does:

"Although the US coal-fired power plant fleet is downsizing, coal-fired plants are still an important resource to meet electricity demand especially during peak periods"
And add to the coal plant closures a changing, higher supply risk natural gas market:

• Record natural gas exports through LNG and Mexican exports are occurring.

• Needed new natural gas pipeline construction to tens of millions of people in the northeast is problematic with environmental lawsuits causing delay or even abandonment of needed projects.

• Associated natural gas supply from the Permian Basin and elsewhere is flat to shrinking instead of growing as expected because of below full cost oil prices.

• Major natural gas producers can no longer borrow money to grow production and must depend on free cash flow for reinvestment. In most instances the FCF is not there.

So, have we not teed up a major risk of massive disruption and danger to the American people from a 1899 polar vortex? How can we even think of retiring another coal plant in this tenuous electric supply environment, no matter what your views are on CO2 and climate change.

Which is why I always say:

Electricity is life, Coal is electricity, Coal is life!