An All of the Above Energy Plan is Vital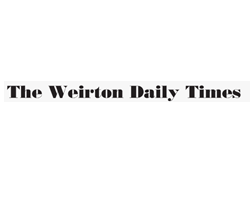 January 5, 2021 - Precisely what President-elect Joe Biden has in mind for an energy policy will not be known until after he takes office on Jan. 20. Unless we miss our guess, it will be only a matter of weeks after that before we are given good clues to his plans.

Much of the relief outgoing President Donald Trump provided to the energy industry came in the form of executive orders and agency interpretations of their mandates. What one president's administration gave in such forms can be taken away by its successor.

If Biden plans to reverse Trump-era policies — and there have been many indications he does — it is likely he and key figures in his administration will begin doing so within weeks.

That would be a mistake affecting tens of millions of people adversely at a time when stability is a critical need. For much of this year, Americans will continue recovering economically from the COVID-19 epidemic.

Even after the disease has been beaten medically, by administering new vaccines to the most vulnerable among us, the financial consequences of the deadly scourge will remain. Beginning the campaign against fossil fuels that Biden has been urged to launch this winter or spring would make it much more difficult to repair the U.S. economy.

For at least several months, then, Biden should leave energy industry changes made by Trump in place.

What then? Should he bow to the far-left's demands for a "new green deal?"

No. Action such as a federal ban on hydraulic fracturing of oil and gas wells would wreck the economy. So would resuming the "war on coal" begun by former president Barack Obama, with Biden as his vice president.

What the United States needs is an "all of the above" policy making prudent, environmentally acceptable use of all forms of energy. Any sudden, dramatic shift away from the fossil fuels we still need to generate electricity reliably would be disaster for all Americans, not just those of use in energy-producing states.

If Biden's selections for top-level energy and environmental positions are any indication, he is leaning toward strategic action to increase reliance on so-called "alternative" energy. We urge him to move slowly in that regard. A wrecked economy, no matter how "green," would be a tragedy.