WV Sen. Joe Manchin Emphasizes Bipartisanship to Make the Senate Work As He Defends Coal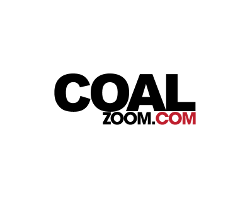 January 17, 2021 - "Bipartisanship, guys, I have to tell you, that has to be the new normal. We have got to get to bipartisanship," said Sen. Joe Manchin (D-WV) in addressing virtually the West Virginia Mining Symposium presented by the West Virginia Coal Association last week. "The Senate is much different than any other body in the world. It was designed to make sure that the minority had a voice. I've been both in the Majority and the Minority and I can tell you when the minority is shut out, the system doesn't work. Everything shuts down and we've seen that and both Democrat and Republican leaderships are guilty of that. So, now is the time for us to come together and unite and make this place work the way it's supposed to."

Manchin said he couldn't express his disbelief at what happened at the Capitol last Wednesday. The elections were counted and recounted by Republican officials, and been turned down in 60 court proceedings, most of them by Republican judges that have been placed by President Trump. Manchin understands the deep division we have in our country and in our State and is going to do everything he can to try to pull people together.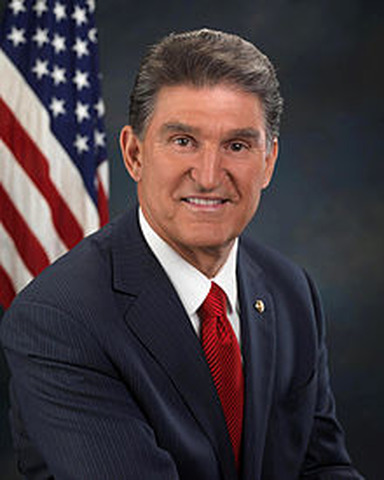 Joe Manchin


He is coming in to the new Congress as Chairman of the Energy and Natural Resource Committee doing energy policy. Manchin and Sen. Capito sit on the Appropriations Committee to make sure West Virginia gets its fair share to take care of the State. There's only one other state, Montana, that has two members on the Appropriations Committee. "So, we are well poised to help and be able to do everything we can to help West Virginia help herself. We can't do it all from the federal government, but we can make sure that she has all the necessary tools to succeed," said Manchin who has been able to work with Sen. Murkowski. "We've got a tremendous bill that got into the omnibus bill at the end of the Energy and Security Act. A tremendous amount. We've made a very, very, bold statement that we can have a cleaner environment, but you can't have a cleaner environment by eliminating fossil fuels. We just don't like the Green New Deal which is aspirational but absolutely not applicable whatsoever," he said.

Manchin asks everybody the first question who come into his office. Do you believe the United States should be energy independent? Do you believe we should be energy independent to maintain Super Power status and not be dependent on the energy we need for our economy and the defense of our nation based on another nation and another country? If they say, well, I'm not sure about that, but I just I'd like to it cleaner. He says fine, sit down, let's talk. Because it can be done through innovation and new technology like was done with the Clean Air Act. The environment was cleaned up more in the last two decades than in any time in the history of the world and can be cleaned up even more.

The biggest problem we have right now is other nations like India, for example, using old first- generation coal-fired plants. They're cheap and they're using the fuel they have in their backyard. And they're doing what America did starting in the early 20th century. People need to understand that climate is global. It's not a West Virginia climate. It's not a United States climate or North American. It's global. So, let's find out what's happening around the globe. How do we get other people to follow, as we continue to transition to a cleaner environment? There's a market shift going on but Manchin is trying to get people to understand that we are going to do this by making sure people aren't losing their jobs or being left behind. Tax credits should be made to be used in the states and the areas where the coal jobs and energy jobs that we're transitioning out of by using the best technology in the world and carbon capture sequestration. There is a tremendous amount of money in this bill for technology and we have research right here in WVU and Marshall and all the other institutions that are going to be very helpful in that.

Sen. John Barrasso (R-Wy) is coming in as Ranking Member and Manchin will be Chairman of the Energy and Natural Resource Committee. That means Manchin gets to set the agenda and Barrasso and Manchin will be working closely together. Barrasso comes from Wyoming, a very high production coal area and he's facing the same challenges as WV.

President Trump wanted to bring all those coal jobs back. What he did do is stabilize the industry by removing some of the onerous regulations that made no sense whatsoever. Coal production was 729 million tons in 2016. Coal consumption dropped to about 587 million tons in 2019. Now that's a 20 percent drop under the Trump Administration. There are roughly 44,100 coal mining jobs in the U.S. That's a 13 percent decrease since President Trump took office in 2017. So, even as hard as Trump tried and even what the intentions might have been, the markets are shifting and it is imperative to develop new technology to be able to use our fossil fuels in a cleaner fashion. Why don't we get a manufacturing facility to where we can manufacture and develop this new technology that could be shipped around the world? Why don't we use our trading policies to where countries have an opportunity to clean up their environment too, and basically give them caveats to our markets if they basically adhere to that?

The Paris Accord, was discussed by Manchin who indicated that as long as China is on the same fast track as everybody else, especially the United States of America, and not giving China any more advantages, he would be happy to look at it. Until then, China should not get a 20-year hiatus while America is on a stringent fast track. That was unfair for competition.

Manchin indicated he is going to continue to advocate a total energy policy, an 'all of the above' energy policy. He is going to make sure that we have the ability to continue to mine the coal that's needed around the world for steelmaking and also for power production. But be able to do it in the most-clean fashion. He is going to try to make sure mining and reclamation is done right with a level playing field but with a voice of reason. There is an energy staff of 22 people associated with the Committee with expertise in all different areas of the energy sector and for the natural resources.

"We are going to be very diligent on this and we are going to make sure that people understand who we are and what we've contributed," said Manchin. "We've done our part, if not more. We've done everything you've asked us to do. We've done the heavy lifting. We've done the dirty jobs. We continue to do it because of the patriotic feeling that we have and our commitment to our country. And we want to make sure that you understand we need some opportunities. We can't leave anybody behind. We'll continue to do the heavy lifting. We'll provide the 24/7 energy that we need for this nation to be the Super Power of the world. You've always counted on West Virginia and you can always count us."