West Virginia's Senator Manchin Backs Federal Effort to Revitalize Coal, Power Plant Communities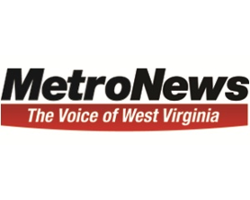 By Charles Young
April 26, 2021 - Sen. Joe Manchin, D-W.Va., is supporting a recently announced federal effort to revitalize the economies of communities traditionally supported by coal mining and coal-fired power plants.
The U.S. Department of Energy has announced plans to spend $109.5 million in funding for projects directly supporting job creation in communities impacted by changes in the energy economy.
"For generations, our coal miners have sacrificed their health and safety to mine the coal that forged the steel and provided the power that made the United States the greatest nation in the world," Manchin said. "I am encouraged to see President Biden acknowledge these contributions and start to allocate the resources that will be required to reinvest in these communities who have suffered huge job losses."
Included among the funding is $15 million to support research at West Virginia University, Manchin said.
"I will continue working with the (Biden) administration to ensure additional, significant investments throughout West Virginia to provide meaningful opportunity and economic growth," he said.
WVU will use the funding to explore "year-round deep-direct use heating and cooling" on its campus in preparation for the planned closure in 2027 of the existing coal-fired power plant that currently supplies steam for the school, according to a press release.
The $109.5 million also includes $75 million in funding opportunity to engineer carbon-capture projects and $19.5 million in funding awards for critical mineral extraction from coal and associated waste streams, according to information from the DOE.
The effort is among the first steps toward the Biden administration's ambitious goals to address climate change.
Those goals include cutting the nation's total carbon emissions in half by the end of the decade.
"This new DOE funding will help spark next-generation industries that these workers can not only participate in, but lead," said U.S. Energy Secretary Jennifer Granholm. "I look forward to working together on investments and strategies that empower, revitalize, and retain and create jobs in our energy communities."
Biden has also established the White House Interagency Working Group on Coal and Power Plant Communities and Economic Revitalization, an interagency task force housed within the DOE.
Brian Anderson, a West Virginia resident who serves as director of the DOE's National Energy Technology Laboratory, has been selected to be the Working Group's executive director.
"Our lab is home to some of the world's most outstanding scientists and works with more than 600 partners across the country to help implement the missions of DOE and other federal agencies," Anderson said. "As executive director of the IWG, I will see to it that we listen to energy community members and leverage our lab's resources and people as the driving force for the energy evolution we want to see, bringing a whole-of-government approach to supporting these communities."
The Working Group recently issued a report outlining initial steps to catalyze economic growth within traditionally coal communities across the country.
The report identified nearly $38 billion in existing federal funding that could be accessed by energy communities for infrastructure, environmental remediation, union job creation, and community revitalization efforts.
The funding includes the over $260 million in existing resources already mobilized by the Department of the Interior to support abandoned mine land reclamation, predominantly in Appalachia.
Several West Virginia Republicans, including Gov. Jim Justice, have voiced their concerns about Biden's climate agenda.
"It's not the news we need or we want in West Virginia," Justice said during a recent press conference.
State Attorney General Patrick Morrisey said Biden's plan to cut emissions in half is "a colossal domestic and foreign policy blunder of epic proportions."
"Meeting Biden's commitment would cause electricity costs and prices of American-made goods to skyrocket and impact nearly every aspect of American life," Morrisey said. "It would require drastic changes for homes, businesses, and factories; eviscerate good-paying union and working class jobs; and cripple our country's ability to compete on the world stage."