$125K Scholarship Gift Benefits Students at WVU Tech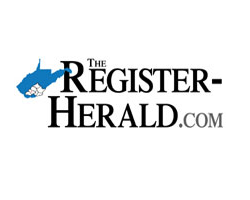 September 1, 2021 - Students attending the West Virginia University Institute of Technology will benefit from a southern West Virginia native's $125,000 scholarship gift in memory of his late father.
Charles Lilly established the Joe D. Lilly Endowed Business Scholarship to simultaneously honor his father and give back to the region where he grew up. The scholarship will be awarded to undergraduate students from Mercer, Raleigh and Wyoming counties attending WVU Tech.
"We are so grateful for this gift that will help students for years to come." said Carolyn Long, WVU Tech campus president.
A native of Wyoming County, Charles Lilly settled in the Morgantown area after studying at WVU and deciding on a career in the coal industry. He founded Red Bone Mining Company in the Monongalia County area in 1983. Since his retirement, the company has been run by his son, Kristopher, a two-time graduate of WVU.
Ever since Lilly and his four siblings established the Jessee Frances Brown Lilly Scholarship at the College of Education and Human Services in memory of their late mother, a dedicated teacher and WVU alumna, nearly 25 years ago, he has been interested in a creating a complementary tribute to his father.
He saw an opportunity to do so after WVU Tech moved to Beckley.
"I wanted to honor my father, and I also wanted to give back to southern West Virginia," Lilly said. "I never went back home, what I consider home. You're always from southern West Virginia, of course, and this is a way of giving something back."
Lilly's father grew up in Mercer and Raleigh counties and moved to Wyoming County for work as a young man. He eventually settled his family in Ravencliff, about 45 minutes from Beckley, and opened a general store, Lilly's Grocery. The business flourished. He later expanded his enterprise to include Lilly's Fresh Eggs, raising chickens and selling their eggs – in his store and to other local businesses and restaurants – until his retirement in 1961.
Joe Lilly died Dec. 8, 1980, following a 20-year battle with rheumatoid arthritis and heart disease.
Charles Lilly hopes his dad would be proud of his scholarship tribute. His parents believed in the power of education and encouraged their children to contribute to their community.
"I'm such a fortunate person," Lilly said. "My parents believed that if you've been fortunate, you need to give back what you can. … I hope [the scholarship] helps some deserving students move forward with their education. It's meant as a carrot."
Lilly's gift was made through the WVU Foundation, the nonprofit organization that receives and administers private donations on behalf of the University.