Recent M&As Boost Metinvest's Met Coal, Long Rolled Steel Production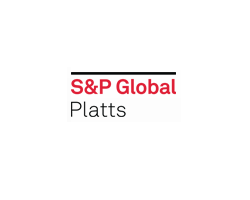 By Ekaterina Bouckley
September 1, 2021 - Ukrainian mining and steel company Metinvest is ramping up output at its newly acquired coking coal enterprise, stabilizing production at recently purchased steelworks, and drafting its first strategy on decarbonization, CEO Yyriy Ryzhenkov told S&P Global Platts in an interview.
Pokrovske Coal, the company's recently acquired mining enterprise, may produce 3.6 million mt of coking coal concentrate this year, an increase of 20% from last year's 3 million mt.
Consolidated in March, Pokrovske Coal comprises several entities, the most significant of which are the Pokrovske Colliery and the Sviato-Varvarynska washing plant. Their acquisitions had boosted Metinvest's self-sufficiency in coking coal to 100% from 75% previously, but just for a short while.
Since July, when Metinvest purchased Dneprovsky Iron & Steel Integrated Works (DMK) in Kamianske (former Dniprodzerzhynsk) in Dnipropetrovsk province, the self-sufficiency has gone down to 75% as the integration of this blast furnace-based mill increased the company's demand for raw materials, including coal.
Metinvest keeps buying certain coking coal grades from other miners mainly in Ukraine and Russia. It also sells to third parties 20%-25% of the coking output of its US-based mine, and will sell up to 200,000 mt/year of coal from Pokrovske with the balance consumed by the group itself.
DMK's capacities have effectively replaced the production of billets, wire rod and rebar at Yenakiyevo and Makeyevka mills that Metinvest lost with the annexation of Donetsk province in 2017 by eastern Ukrainian rebels.
Besides, DMK has been a major buyer of Metinvest's iron ore concentrate, and since recently also a major billet provider to Metinvest's Promet Steel rerolling mill in Bulgaria, and these are the other strong synergies that prompted its acquisition.
DMK is now tasked with 2.4 million mt/year steel production, of which 500,000-600,000 mt/year is meant for further rerolling at Promet. DMK will reroll itself 1.2 million mt into rebar, but mainly wire rod, with the remaining 600,000 mt to be marketed in the form of billet.
DMK had been working intermittently since 2017. Metinvest will invest $100 million/year in it in the next couple of years to ensure its equipment is in good order, said the CEO.
In all, the company will spend up to $1 billion in capital expenditure this year with up to $1.4 million preliminary allocated for the 2022 capex program, he said.
First-half 2021 capex on the environmental agenda totaled $84 million. To reduce greenhouse gas emissions, Metinvest has turned to K1-MET, an Austrian competence centre for the development of advanced metallurgical and environmental processes, and the engineering and plant building group Primetals Technologies. The steelmaker has recently signed two memorandums of understanding with the companies.
Metinvest aims to get its decarbonization roadmap ready by the year-end, said Ryzhenkov.