Colombian Fund Buys CNR, Eyes 2 Million T Coal Output by 2022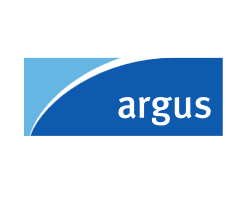 By Diana Delgado
September 2, 2021 - Colombian coal mining firm Colombian Natural Resources (CNR) will gradually resume production after being bought by an investment firm, energy and mining minister Diego Mesa said.
CNR, formerly controlled by US Consolidated Natural Resources, had filed for bankruptcy protection in Colombia in response to losses caused by low coal prices, depressed international coal demand and a halt to coal production since the third quarter of last year. CNR produced 4.05mn t of thermal coal in 2019, equivalent to 2pc of the country's total output.
Investment firm Key Industries told Argus work is underway on a mining plan to produce 1.5mn-2mn t/yr by 2022 with operations being gradually reactivated. Company spokesperson Alejandro Costa confirmed it had acquired all of the CNR group with the understanding that "the current project is reaching the last part of its useful life", but did not disclose how much it paid for the assets.
"We enter this new stage being optimistic, but with moderate expectations," Costa said. Costa is the former general manager of Trafigura subsidiary Impala's river terminal in central Colombia. Key Industries said it has moderate expectations given the volatility of coal prices and the difficulties the operation has previously faced.
Key Industries consists of Colombian investors with expertise in the mining, logistics and infrastructure sectors, the firm told Argus.
Key Industries and the government are holding conversations to draw up a rescue plan for operations that are under the law of reorganisation, as bankruptcy protection is known in Colombia. "Therefore, the restart of some activities can be guaranteed and the recovery of around 75pc of the jobs lost can be recovered," it said.
JcF Energy and Mining international coal analyst Jaime Correal said skyrocketing coal prices and the depreciation of the Colombian peso will allow the new owner to secure margins even though CNR mines incur high costs because of the depth of the mines, the hauling distances and high stripping ratio. Production costs in Colombia have been reduced by a depreciating peso in recent months, with the currency losing around 9.7pc against the US dollar so far this year.
In addition to acquiring CNR's open-pit El Hatillo mine and the La Francia mine in Cesar province, Key Industries also secured an 8.43pc stake in the Fenoco railway, allowing it to move 3.5mn t/yr of coal to ports on the Caribbean coast.
The two mines have 28mn t of measured coal reserves, Key Industries said. El Hatillo has large underground coal reserves, but Correal said it is uncertain if the new investor would be able to profitably extract those resources. Key Industries declined to give further details.
CNR also owns the Puerto Cordoba coal terminal in the city of Cienaga in Magdalena province, but the new owner would need to invest to implement a direct coal loading system to comply with environmental regulation.
Until now, CNR's coal was exported through Glencore's Puerto Nuevo terminal and the Carbosan terminal in Santa Marta, and most likely the fund will continue to export through those same routes.
Key Industries said it believes in the need for a just transition that allows Cesar and Colombia to advance in economic, energy and social matters, consolidating a new development model.