Coal Prices Lack Room to Fall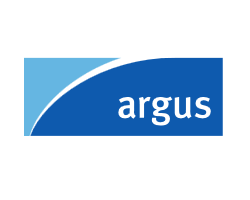 September 2, 2021 - There is little room for China's domestic coal prices to decline sharply in the near term, said China Coal Energy, the listed subsidiary of major state-controlled producer China Coal.
Domestic coal prices may retreat slightly along with falling power demand towards the end of summer and an increase in coal production, it said recently. But lower-than-usual coal inventories, increasing restocking for winter and tight safety controls will stop coal prices from falling sharply.
China Coal Energy has been in close discussions with main economic planning agency the NDRC and China's national coal mine safety administration over increasing efficient coal production capacity as part of a national plan to raise coal output. China Coal Energy has applied for capacity increases at some of its qualified mines, but it will take some time for them to increase actual production, it said. The capacity increases will have only a limited impact on production this year, the firm added.
This suggests that the capacity increases, even if approved, will not significantly raise its production in 2021. The producer will keep to the original 2021 production target of 105mn t it had set at the beginning of this year. China Coal Energy produced 56.49mn t in the first half of this year, up by 6.4pc on the year.
Government authorities have approved land use rights for 36 open-cast mines in the Inner Mongolia region, representing a combined capacity of 25mn t/yr, to ramp up national coal supplies, according to China Coal Energy. And a few more mines that had been suspended because of a lack of access to land will also receive land use rights in the near term, which will eventually raise coal production by 7mn t/month. This is largely in line with what the NDRC previously said.
A few of China Coal Energy's other coal mines are also scheduled to complete construction in several years. This includes the 15mn t/yr Dahaize mine in 2022, 2.4mn t/yr Weizigou mine in 2023 and 4mn t/yr Bili mines in 2024.
China's coal imports are weakening, and the future trend is unclear, China Coal Energy said. This is probably a result of rainy weather in Indonesia and record-high freight rates for dry bulk vessels, partly because of quarantine measures at Chinese ports.
Chinese imports of all types of coal registered consecutive year-on-year increases in June and July to cope with robust utility demand. June and July imports of 28.4mn and 30.18mn t were up by 12pc and 16pc on the year respectively.