China Puts Price Controls on Domestic Metallurgical Coal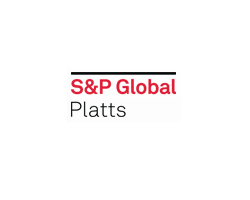 September 3, 2021 - China's National Development and Reform Commission has imposed price controls on domestic coking coal following the recent rally in the market, several sources close to the matter told S&P Global Platts Sept. 2.
A metallurgical coal producer in China said it was told by the NDRC to reduce prices of all grades of coking below Yuan 3,500/mt ($542/mt), on a free-on-rail basis. The notice was issued to the miner on Sept. 1, a source familiar with the case said.
The price cap would represent a cut of about Yuan 235/mt for Shanxi premium low-vol hard coking coal, but would not affect other grades of coking coal as their prices were below that level, according to domestic prices assessed by S&P Global Platts Sept. 1.
As of Sept. 2, few market participants seemed aware of the move, with just two steelmakers saying they knew about them.
"This piece of information is reliable, and I think miners would not take the risk to increase prices anymore at this moment," one of the end-users said.
It was not clear if the Yuan 3,500/mt price cap would apply to private miners in China, sources said.
Domestic coking coal prices stood at Yuan 3735/mt Sept. 1 for premium low-vol hard coking coal in Shanxi province, according to Platts assessments, Yuan 235/mt above the NDRC's target price.
For other grades, prices stood at Yuan 3,050/mt ex-washplant Shanxi for higher-sulfur HCC, and Yuan 1,940/mt and Yuan 1,970/mt for PCI and semi-soft, on ex-washplant basis.
Record Highs
Local prices have setting record highs in recent weeks, as local steelmakers turned to Chinese supply in the absence of some of their traditional import sources.
Australian coal has been unavailable to Chinese steelmakers since an unofficial ban in Q4 2020, while Mongolia -- historically the second-largest source of imports -- has seen its trade-flow stifled by COVID-19-related border closures.
Compounding that, domestic supply has been tightened in recent months, with China's raw coal production down by 3.3% in July, according to National Bureau of Statics data.
The move to cap prices came a few weeks after Chinese government measures to stabilize domestic thermal coal prices. Similar price control mechanisms were imposed in the thermal coal market, including starting 15 suspended coal mines in Inner Mongolia and Shanxi, Shaanxi, Ningxia and Xinjiang provinces, boosting national coal reserves to around 600 million mt, and released 5 million mt of state reserves to support power generation companies in Southern China in July.
Impact on Seaborne Market
The move could have an impact on seaborne non-Australian coking coal prices, which have been soaring in recent weeks, with Platts PLV CFR China hitting a fresh all-time high Sept. 2 at $440/mt CFR China. The rally has been driven by the attractive import arbitrage opportunity created by rising Chinese prices.
Platts Sept. 1 Shanxi Premium Low Vol assessment at Yuan 3,735/mt on a free-on-rail basis equated to an import parity value of $496.54/mt CFR, $56.54/mt above the latest value for imports of the same quality.
Meanwhile, domestic coking coal and coke futures on the Dalian Commodities Exchange traced a bullish trend Sept. 2 and hit an upper limit for the day. In a seemingly parallel cooling measure, the DCE has increased margin requirements on its coking coal and coke contracts.
Effective Sept. 6, the margin level for speculative trading of coking coal and coke futures contracts will be raised to 15% from 11%, while the upper/lower trading limit will be unchanged at 8%, DCE told clients in a document seen by Platts.