West Virginia Governor Deserves Fair Coverage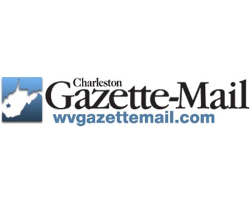 By Hoppy Kercheval
September 3, 2021 - West Virginia Gov. Jim Justice sounded relieved when I spoke with him. He had just learned that his companies had reached a settlement with Carter Bank & Trust, restructuring loans of more than $360 million.
The legal sparring between the Justice family businesses and its long-time financial partner was resolved. The two sides agreed to drop their legal actions against each other and the relationship could resume.
The dispute over the huge loans, which spilled out into the public domain because of court filings, contributed to speculation — including by yours truly — that Justice's business empire was in deep trouble.

I asked Steve Ruby, attorney for Justice's family businesses, if the resolution of the Carter Bank dispute meant that Justice had landed back on his financial feet. Ruby countered that the circumstances were never as dire as they appeared.
"I don't think the businesses ever left their feet," Ruby told me. "If there was an outward indication that left folks to believe that the businesses were teetering, that was highly misleading."
"When a dispute between two businesses spills over into court, it can look more dramatic than it really is," Ruby said.
Justice's ability to reach an agreement was made possible because his family businesses — especially Bluestone Industries coal company — are booming. The price for metallurgical coal is, as Justice would say, "off the chart." The Greenbrier resort is making a considerable profit, as the well-heeled, who cannot travel overseas, seek a domestic luxury vacation.
"The fundamentals of the businesses are the strongest that they have been in many, many years," Ruby said. "This is a superb resolution that is good for the companies. It's good for the bank, and it put the companies in position to use the very strong cash flow that they can now pay off these loans."
So, the Carter Bank issue is closed.
However, there is the lingering legal dispute over a $700 million loan from the international financial company Greensill. That company has collapsed, and the loans have been taken over by Credit Suisse, another international financial company, and it is trying to recover the money from Justice's Bluestone Industries.

Ruby says talks with Credit Suisse are ongoing, and he is optimistic there is a settlement in the offing on that, as well.
"I think that the result with Carter Bank gives us some real momentum in those talks," Ruby said. "We have a good deal of confidence that we are going to get a favorable resolution sooner, rather than later."
Justice often chided the press when asked about his family businesses financial problems. When asked about it back in July he said, "I'd just sit back and wait and wait for the final stuff to come out. If truth prevails, it'll be a terrific outcome. If bad stuff prevails it could be very, very difficult on our family."
It is the press' job to ask questions, and not just ones of the governor's choosing. The inquiries, stories and commentary about the state of Justice's finances were appropriate. When businesses of the state's governor and his family are in legal disputes over $1 billion in loans personally guaranteed by the governor, his wife and daughter, that's news.
However, in fairness, it does appear he has secured "a terrific outcome," and we report that, as well.
Hoppy Kercheval hosts "Talkline," on MetroNews.