Coal: Low Supplies And Rising Demand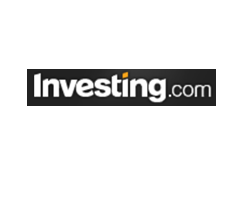 By Andy Hecht
September 3, 2021 - Coal is a fossil fuel and an energy commodity along with crude oil and natural gas. The black or brownish-black sedimentary rock formed as rock strata called coal seams. Coal is mostly carbon with variable amounts of other elements, including hydrogen, sulfur, oxygen, and nitrogen.
In the 1800s, people began using coal to heat their homes. Trains and ships used coal as fuel. Factories used the hydrocarbon to produce iron and steel. Today, coal is still burned to make electricity in China and India, the two most populous nations.
Coal is a four-letter word in the energy complex. Sulfur, mercury, lead, and arsenic escape into the air during the burning process causing pollution and health dangers. Environmentalists cite the carbon dioxide emissions from burning coal as a primary cause of climate change.
The US has switched the input in power generation from coal to natural gas, but India and China continue to burn coal. Addressing climate change has caused mining companies to curtail their coal operations, creating a strain on coal's fundamental equation. Coal prices have been rising over the past year.
Thermal coal rises to its highest price since 2008 - Metallurgical coal explodes to the upside
Thermal coal for delivery in Rotterdam has been moving steadily higher since May 2020.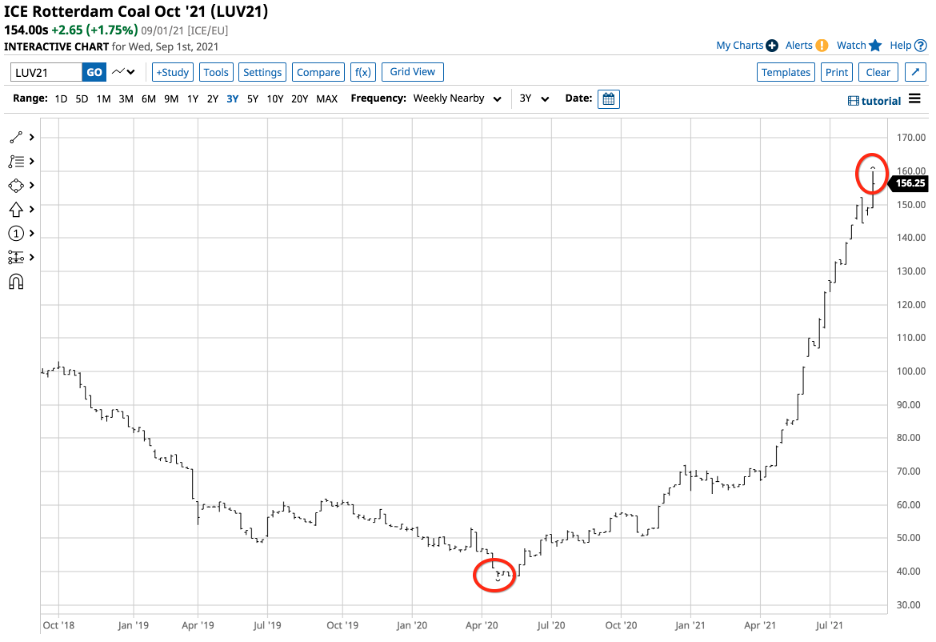 Source: Barchart
As the chart shows, the price has rallied from a low of $38.55 per ton during the week of Apr. 27, 2020, to a high of $160 the week of Aug. 30, 2021. At the $154 level on Sept. 1, it was trading just below the recent high.
Meanwhile, seaborne metallurgical coal prices reached an all-time high of $410 per metric ton CFR China for premium hard coking coal on Aug. 25. The price surpasses the previous high of $392.50 per ton reached on Jan. 20, 2011. Coking coal is used in steelmaking.
Central Appalachia coal has been rallying
Central Appalachian coal comes from the counties in southern West Virginia, eastern Kentucky, southwest Virginia, and eastern Tennessee. Central Appalachian met coal is high-grade bituminous coal, with a high energy content of 12,500 BTU/pound and low impurities. It generates electricity and is used to manufacture steel.

Central Appalachia Coal Daily
Source: www.quandl.com/data/EIA/COAL-US-Coal-Prices-by-Region
As the chart illustrates, the price rose from $51.20 per ton in November 2020 to $63.85 per ton in late August 2021.
Coal is critical for the world - Electricity, iron ore, and steel
China leads the world in annual coal consumption, using just over half the world's supplies.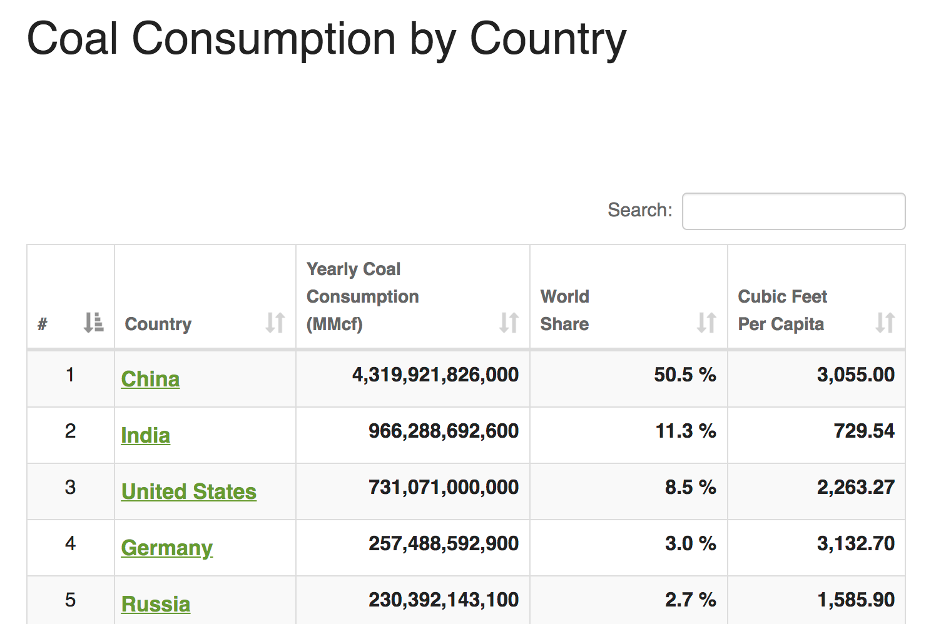 Coal Consumption By Country
Source: www.worldometers.info/coal/coal-consumption-by-country/
As the chart highlights, the world's two most populous countries, China and India, consume the most coal each year.
Coal is an energy commodity that continues to power the world as it is a critical ingredient for power plants that generate electricity and for steel producers making steel, the crucial component in infrastructure building,
Top coal producing countries
The world's leading coal consumer is also the top producer of the energy commodity.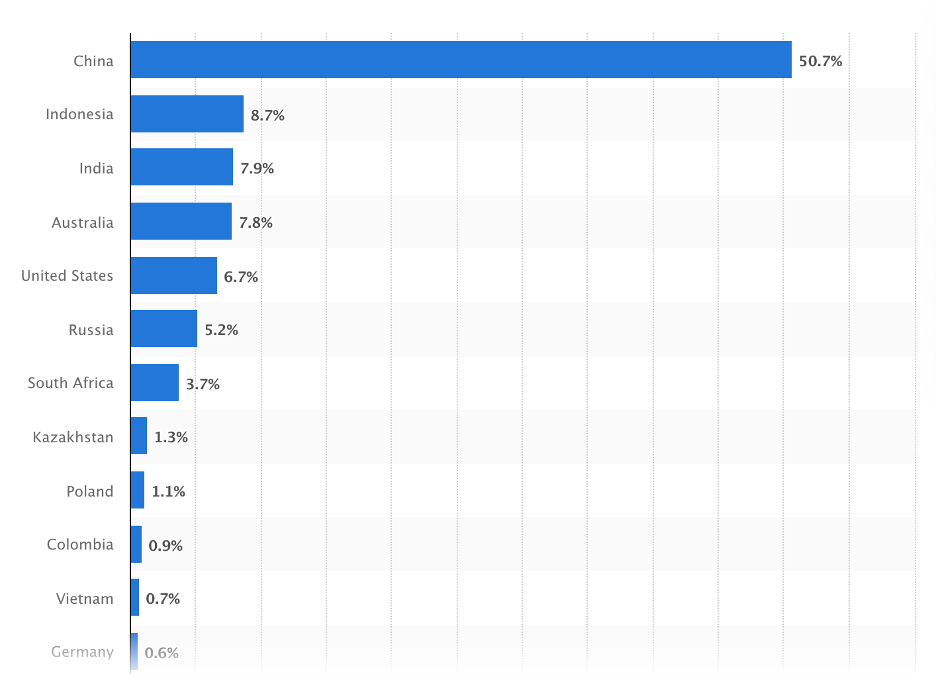 Source: www.statista.com/statistics/265638/distribution-of-coal-production-worldwide/
China, Indonesia, India, Australia, and the United States were the world's top coal-producing nations in 2020, accounting for nearly 82% of supplies.
BHP Billiton (NYSE:BHP), the mining giant, was the leading coal-producing company in 2020. However, production has been shifting, with Chinese and Indian producers increasing output while others have seen output decline.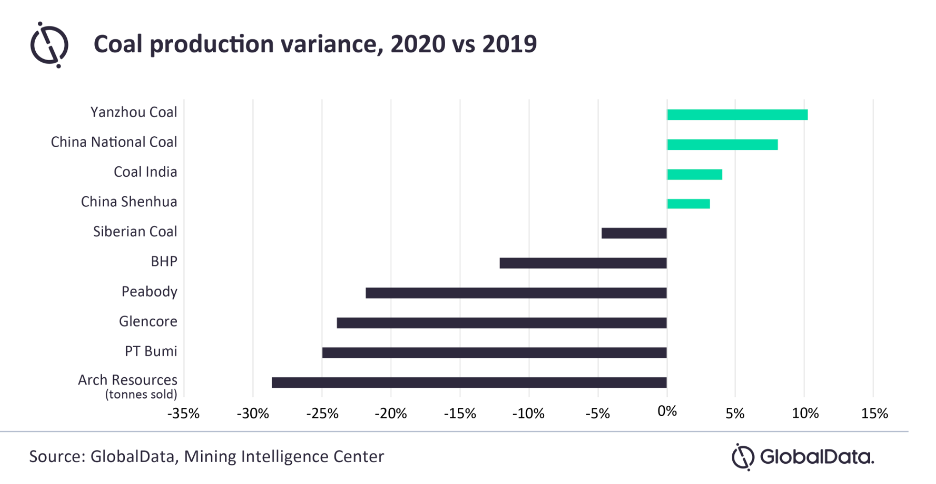 Source: GlobalData
The chart shows the only increases are in Chinese and Indian coal-producing companies as the rest of the world addresses climate change.
Supply issues as demand increases
The decline in coal mining has caused supplies to decline when the demand is rising, creating a potent bullish cocktail for the price of the energy commodity.
Many analysts wrote coal off as an energy commodity in recent years and believed the fossil fuel would take its place in history alongside whale oil. From the 16th through the 19th century, whale oil was used as lamp fuel and for producing soap. Coal, crude oil, and other fossil fuels replaced whale oil. In 1987, the international ban on whaling ended its use for good.
Meanwhile, an almost perfect bullish storm has descended on the coal market in 2021, causing the commodity's price to more than double this year. Soaring global electricity demand, higher gasoline and oil prices, and increasing demand for steel have combined to resurrect coal's role. As coal mining has declined because of climate concerns, the price has moved dramatically higher.
The supply and demand fundamentals for coal remain bullish as we move towards the end of 2021.