James T. 'Timmy' Ramey, Founder of Mining Manufacturing Inc., Passes Away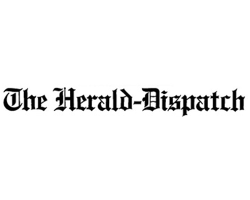 September 5, 2021 - James T. "Timmy" Ramey, of Salt Rock, W.Va., passed away suddenly on Thursday, September 2, 2021. He was born September 29, 1949, to the late Tom Ramey and Cutie McSweeney. He is survived by his high school sweetheart, Teonia Ramey; son, Andy Shawn (Christie) Ramey; daughter, Chanda Ramey; brother, Michael Ramey; grandchildren, Shawn, Brookie, Lakara and Seth Ramey; nieces and nephews, Kasina, Mike and Timmy Ramey, and Natasha and Zack Rayfield; Andrea Savage, who was like a daughter to him; and special uncle, Jim McSweeney.
Tim was the owner of Mining Manufacturing Inc., which he personally started from the ground up, growing it into an enterprise. His second passion was farming that began as a hobby with a tractor and a few cattle, which Tim turned into another successful business as a working farm. He was larger-than-life, making an impression on everyone he met, was unforgettable and truly one of a kind. He was a savvy businessman, a good friend and a great family man, taking care of all his loved ones. Rest in peace. We love you, Daddy. Private services entrusted to Johnson Tiller Funeral Home.