West Virginia Governor States Determination to See King Coal Highway Finished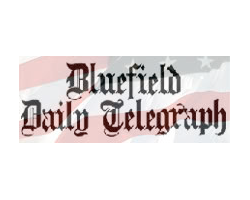 By Charles Boothe
September 8, 2021 - WV Gov. Jim Justice says he is determined to see three major highway projects in the state completed, including King Coal Highway.
During a stop in Princeton Thursday to present a scholarship winner, Justice said those highways are top priorities.
"Byrd White is retiring from the Secretary of Transportation," he said. "Yesterday (Wednesday) he gave me the three projects I want to have done more than anything — Coalfields Expressway, King Coal Highway and Corridor H, and we're going to get them done."
Justice said he plans to use federal money for the projects.
"Our goal is to take the federal stimulus dollars, the federal infrastructure program ... and keep doing as much as we can," he said. "My goal it to get it all done."
Justice said it has already taken far too long on the projects.
"It has taken 28 or 29 years to get it (Coalfields Expressway) from Slab Fork to Mullins," he said. "Good gosh, we've got to do better than that."
Justice said his administration is giving it "everything we've got."
"That is my intent, that is my dream," he said. "That's what I want to get done. I want to either have it done or have in motion to be done before I am out of office."
Justice's current term ends on Dec. 31, 2024.
All highways have sections complete with the King Coal Highway project in Mercer County that connects I-77/Rt. 460 with Airport Road scheduled to be finished this year.
Once it is open to traffic, the new road will provide improved access to the Mercer County Airport. It will also provide a new route to the Hatfield-McCoy Trail for ATV tourists who travel to the region each week as they can exit I-77, go to Airport Road and then to Brushfork and Rt. 52.
The next section is going from Airport Road to Littlesburg Road and Montcalm, but no plans are yet in place on when that will be done.
When finished, that highway, part of the I-73 corridor, will join projects in other states to establish a direct route from Detroit to Myrtle Beach, cutting across Southern West Virginia and opening up coalfield counties.
The Coalfields Expressway will connect the Beckley area and I-77/I-64 with Rt. 460 in Buchanan County, Va., cutting across McDowell County.
Funding for a section from Mullins to Welch, which will cost $200 million, was obtained earlier this year through the sale of turnpike bonds
Joe Pack, state Department of Highways District 10 engineer/manager, recently said rights-of-way are being secured in the Welch area to make way for the highway.
"It will be the first usable four-lane in McDowell County's history," he said, a six-mile stretch from Welch to the Wyoming County line.
Pack said DOH is "shooting for the spring" of 2022 to being work on the project.
"The bond sale that made this possible means that project is being fast-tracked," he said.
But when the final section will done from Welch to the Virginia state line has not been determined and no funding has yet been earmarked for the project.
Corridor H connects I-79 in Weston to the Virginia state line and I-81. Most of that highway is complete but several sections remain.
Earlier estimates from the West Virginia Department of Transportation have the price tag to complete all three highway projects at about $4 billion.
Both Sen. Joe Manchin, D-W.Va., and Sen. Shelley Moore Capito, R-W.Va., said recently money will be available for all three from a federal infrastructure bill expected to pass, but specific dollar amounts are yet to be determined.
West Virginia is set to receive $3.5 billion for roads, but how much of that money will be for King Coal or which segments will be priorities is not yet known.
Justice has consistently said since he has been governor those projects are priorities to open up the state for economic development.