Zyfra to Present Industrial Internet of Things Platform to the Mining Industry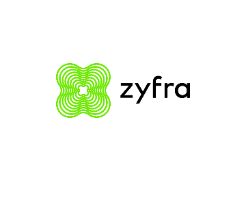 September 7, 2021 - At MINExpo in Las Vegas, Zyfra, a Finnish-Russian group of companies specializing in AI and IIoT based solutions for mining and other heavy industries, is going to present its Industrial Internet of Things platform (ZIIoT) to the mining industry. With this platform, a mining company can tear down the silos between parts of the production chain and now centrally manage end-to-end processes. The ZIIoT platform is in successful use by several mines providing unprecedented benefits.
The ZIIoT platform provides a unified environment to collect, store, structure and use industrial data from all production-related departments, equipment and IT systems to control production processes using various industrial applications.
One of the main advantages that mining and processing companies gain with the introduction of ZIIoT is the ability to manage end-to-end processes through several parts of the production chain, something which cannot be achieved with separate applications. For example, a mine may have applications for mine planning and fleet management, and a range of applications for the processing plant. Combining these applications on one platform allows consistent operational planning, product quality balance and end-to-end quality management, when product quality is managed from excavation, through all transfer points, to final processing.
This approach to managing end-to-end processes at a mining and processing company is achieved through integrated production control centres or unified dispatch centres. "The main difference of this approach from traditional dispatch control is the integration in a single information space, based on real-time data of the automated control system and low-level sensors, various redistributions of the main production (mining, processing, transportation), providing functions (energy, MRO, and industrial safety) and elements of management cycle (planning, performance, control, analysis). The ZIIoT platform is designed to create such an information space: it allows collecting data from various systems, visualizing it and using the entire toolkit to work with big data to predict and optimize production processes," commented Pavel Rastopshin, managing director at Zyfra.
Moreover, a unified ready-to-use data collection and storage architecture allows mines to focus on IT projects with real economic impact, and due to the built-in development environment and a single data lake, to quickly create applications for production management, both in-house and with the involvement of external developers. Also, customers can choose solutions from a number of Zyfra products.
The ZIIoT platform is used by more than 20 companies in mining, metallurgy, oil and gas, and chemicals.
In addition to ZIIoT, Zyfra also presents at MINExpo its solution for autonomous drilling, ZR RoboDrill, and the OpenMine Fleet Management System suite of products.
About Zyfra Speakers at MINExpo
Dr. Peter Stegmaier is a founder of SAFEmine Collision Avoidance (now Hexagon), a Board member of Zyfra Mining and a renowned expert in digital systems for mining. Peter will be happy to talk in general about the mining industry's approaches to digitalization, the transformation of business processes, the development of FMS and CAS for the industry, as well as perspectives of autonomous mining. You can also ask him questions about Zyfra OpenMine, the IoT Award 2020 winning intelligent mining fleet management system.
Victor Huaco promotes Zyfra's digital mining solutions in Latin America and will be glad to answer your questions about the features of digital projects there, which digital solutions are in demand at the present time, and which ones the market has under consideration.
Dmitry Lukovkin is CTO and Head of AI at Zyfra Robotics. Dmitry is responsible for autonomous and AI-based solutions for mining and ready to talk about the ZR RoboDrill and ZR RoboTruck solutions for autonomous haul drills and trucks, application of Artificial Intelligence in mining, machine vision, and the architecture of intelligent applications.
Pavel Prieditis is responsible for strategic sales and will be ready to talk about different approaches to digitalization in mining, industrial platforms in general, and in particular about the Zyfra Industrial Internet of Things (ZIIoT) platform, with which a mining company can break down silos between pit and plant, and effectively manage end-to-end processes.
Alexander Zadorozhny is International Sales Director working with mining companies in Africa. He will be happy to talk about the ZIIoT platform, as well as the importance of accurate industrial data for effective management of production processes.