RMMI Tri-State Meeting Hotel Block Ending Soon!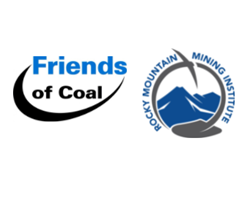 2021 RMMI Tri-State Regional Meeting
September 29-30, 2021
Room block at The Northern Hotel expires
We have a contracted group rate of $129 a night. You can make your reservation online using the below link.
*Rooms may still be available after this date, dependent on availability.
The hotel is currently close to being sold out.
Wednesday, September 29th
8:00am - 4:00pm: Short Course,
PDH credits awarded
6:00pm: Reception & Dinner
8:30am: Technical Sessions
(Updates from Westmoreland Mining, Montana Coal Council, and others TBD)
12:00pm: Lunch at Pryor Creek Golf Club (for Golfers)
1:00pm: Golf Tournament at Pryor Creek Golf Club,
Prizes to follow
You do not need to attend the meeting to participate in the golf tournament.
Short Course
September 29th | 8:00am - 4:00pm | $150, PDH Credits Awarded
"COMBINING DRONE AND TERRESTRIAL POINT CLOUDS"
Best drone and laser scanning practices, which includes:
Types of drones
Drone flight planning software
Flight planning using Drone Deploy
Scanners and how they work.
In addition, the course will cover:
How to mark control points for the drone and laser scanners,
How to process drone photos,
How to process scans with Autodesk ReCap and,
How to put all of the information together.
Feature your company with a sponsorship!
Thank you to our current sponsors: