Arch Starts Production at Leer South Longwall Mine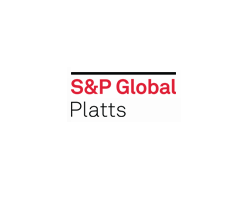 By Morgan Snook
September 10, 2021 - Production recently began at the Leer South Longwall Mine in West Virginia, projected to produce up to 4 million st per year of high-vol A metallurgical coal for export into global steel markets, Arch Resources said Sept. 9.
"Arch expects Leer South to make a significant contribution to production volumes in the fourth quarter of 2021 and to ramp to full production mode by the start of 2022," the St. Louis-based company said in a statement.
With tensions between Australia and China re-mapping global trade flows, Arch recognized opportunities for North American coking coals to move into Chinese markets. Spot prices for prompt-delivered high-vol A FOB USEC coking coal rose Sept. 9 to $320/mt, up 5 cents from the previous session and the highest price on record since Platts began the assessment Aug. 1, 2012.
The mine began producing on schedule at the end of August after a planned 30-day outage to accommodate upgrading the material handling system. The company is currently testing and integrating the system, with ramping anticipated to continue throughout September.
"Because of the tremendous focus and dedication of the entire Arch operations team, Leer South is ramping at a highly strategic time with the global economy rebounding and steelmakers struggling to secure sufficient supplies of high-quality metallurgical coals," Arch Chief Operating Officer Jon Drexler said.
The company invested two and a half years and $400 million in the buildout of the Barbour County, West Virginia, met coal mine.
"The Leer South team has done an extraordinary job in bringing this large, multi-faceted project to fruition in the face of a pandemic and in the midst of a rising material and labor cost environment," Drexler said.