Jimmy Brock at MINExpo Opening Session Says Coal Will Not Be Gone in Ten Years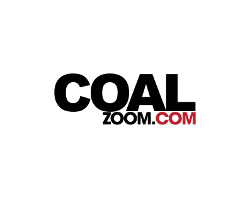 September 14, 2021 - "Pick up any newspaper you want, any publication, and they seem to think that coal mining will be gone in ten years. It will not," said Jimmy Brock, President and CEO, CONSOL Energy, in taking part in the Panel Discussion at the Opening Session at MINExpo being held in the Las Vegas Convention Center, Las Vegas, Nevada, September 13-15. "We have to find a way to educate these people to bring them along with us."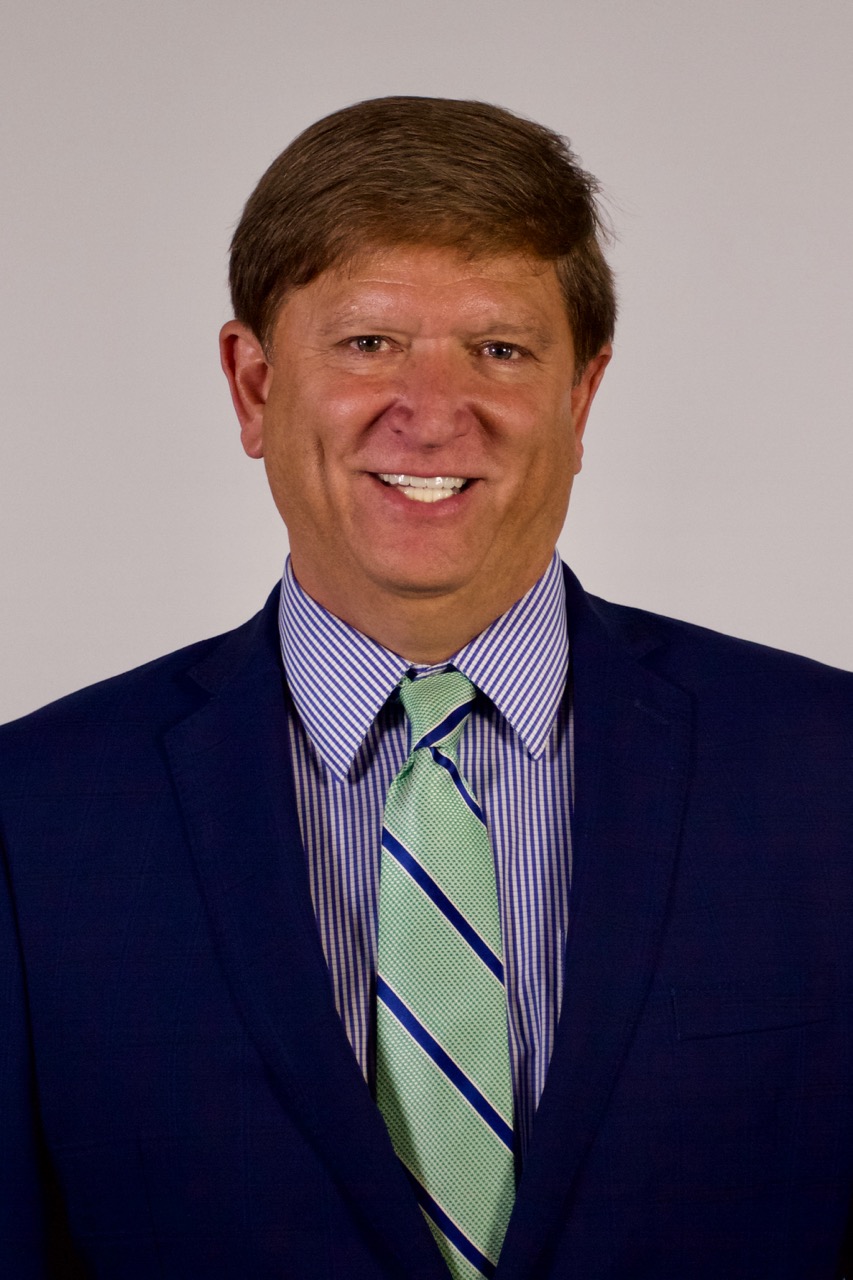 Jimmy Brock
Looking at the mining industry as a whole, one of the crucial things moving forward is innovation and technology. So, when we look at the equipment we use for our people to operate and run, we want something that's highly efficient, adapts to the technologies and innovations that are needed today, particularly in coal mining with a lot of pressure from the ESG firms and other things. We need to, not only from an engineering standpoint but also from an operating standpoint, be a part of everything that puts us in a better position for sustainability as well as environmental compliance.
One of the things that CONSOL Energy has done is to diversify revenue streams so they sell coal not only for electric generation, they also sell it for other things. There is a very aggressive timeline to get to 50% reduction of CO2 emissions by 2030. Can we get totally there by 2035? We won't get to enjoy the fruits of the labor that we've done so far. With all of the innovation and the technology that we put in place, it needs time to play out and to work.
About 60% of all the electrical demand is coming from fossil fuels. We need all the energy sources out there. We're going to have to work with the manufacturers, the equipment people, and everybody must get on the same team to do the best things for our people and our communities. We want to invest in those communities, because those are our employees of the future. Those are the workplaces where we continue to work and we can provide affordable electricity for every American and we can help undeveloped countries to develop as well.
ESG is something that we do have to embrace going forward and we have been. No one wants to talk about the social part, which is critical. What happens to these communities when mining companies pull out? When we don't invest in those communities it's devastating to them. We must preserve what we have today. Regarding ESG, CONSOL Energy has had four corporate sustainability reports and a big part of ESG is disclosure.
The biggest impact has come from air quality and energy management. An example on the air quality are the methane fans that discharge methane into the atmosphere and gob well gas that is drilled that brings the gas out of the gob and makes the coal mine a lot safer to operate. These were discharged in the atmosphere. Now there are processes and technology to oxidize and destroy that methane before it gets into the atmosphere. This process was started three years ago and the CONSOL VP of Corporate Sustainability says 700,000 tons of CO2, has been mitigated since 2018. About 2 billion gallons of water has been recycled to eliminate the withdrawal from public water, from streams or from surface draw and recycle it over and over again.
CONSOL Energy has also implemented software that works off energy demand to reduce energy as a result of partnering with some of the power companies. During a peak load, CONSOL may actually shut down and not run for those two hours by working it out with a shift change or something like that to manage that energy. This has resulted in a 28% reduction in demand. The social part of the ESG should never be forgotten and those communities where we work and live should never be forgotten. It's just as important as the environmental or any other issues there.
The future for us is educating possible recruits, not only in our communities, but in universities and other places, because we have a lot of people out there, and you can pick up any newspaper you want, any publication, and they seem to think that coal mining will be gone in 10 years. It will not.
Mining jobs are not just good paying jobs they are family-sustaining jobs. One parent can work and the other can raise the children and send them to school. They provide great medical benefits. There are a lot of advantages to creating and keeping these jobs. The communities are the fabric that makes us stronger and we've got to make sure that we support, educate, and train them and bring them along with us.
One of the biggest things we can do going forward is make sure that the safety of employees remains not a priority, priorities change, but It has to be a value. It has to be the number one value for a company to keep every employee safe. The job of running companies is to create as safe a work environment as possible and to do that, young people are needed. People coming in are needed who understand that we can build a future and we're going to be here. If you look at mining products, they're used in almost everything we do today, and they'll continue to be that way, whether it's rare earth materials for making things or coal to products. Any of these things that we're doing are needed for this country to be sustainable going forward and provide the lifestyles that we currently live today.
Most people today still have the impression that if you go down in a coal mine, you're going see people with pick and shovels. The longwall systems are very, very technologically sophisticated, in fact, they run like your computer at home. People don't realize it until they go down underground and they get to see it firsthand. We need to conduct more mine tours and let people know what actually is going on underground.
With regard to the work environment as well as the safety features that longwall provides for us, when there is respirable dust in underground coal mines, the automation on the shearer means that the operator can stand back and watch the shearer cut the coal and not have to be located in the dust and be exposed to it. It's a critical safety and compliance innovation that will continue to get better.
One of the big challenges is the approval process. Some of the regulatory agencies take years to get some of these things approved. Mining is a highly capital-intensive process and it takes a lot of capital to do those things. The approval process is very, very slow. Now it is necessary to take the time to make sure that it is done correctly and that it will be safe for our employees but the process must allow innovation to move on.
Safety should be a way of life. Working with employees and manufacturers, the job is to create as safe a work environment as possible whether it be done with technology, machinery, or people. One of the best things we can do to make sure that we sustain that in the future is by putting our money where our mouth is and investing in safety technology, training our people on how to run it and use it, becoming as cost effective as we can, and then also we cannot forget about the compliance part of that as well.
We have to ensure this next generation understands we're going to be here, particularly when it comes to coal mining. Many coal mines have worked a million manhours without a lost-time accident, a lot of them using old technology without new innovation. So, new heights can certainly be reached by our employees. We need investments in technology from our manufacturers and it will take a real team effort. A critical part of that will be how well we communicate going forward with all of the younger generation that is going to follow us.
With regard to recruitment, there are three important things: Empowerment, Flexibility, and Communication. Every employee working in the mining sector should have the power to shut down a piece of equipment that he or she feels is unsafe. He or she should also be included as part of the design of that equipment. One of the faults we make is to send the master mechanic or the highest- level maintenance person we have to these shops to look at the machines. We should be sending the operators who are going to be running those every day, to have a look at those innovations and things that they can have. We have started doing a lot of that.
Another thing is flexibility. We have to get out of the mindset that this is the way we operate and this is how it's going to be. With Covid, the entire corporate office was working remote from home, and it worked out great. A lesson to be learnt from that is how do we apply this flexibility moving forward?
A third important thing, is communication. Do we get to these universities and talk to those students often enough? Do we communicate to them that here's what the future can look like for you? We want you to not only to come here as an employee, we want you to come here as a partner and communication with them to give them something exciting to want to come to. We've got to create some excitement for them and most importantly, we have to believe in them and show them that we do.
Scheduling is a big deal with most employees, particularly the millennials, the younger ones. No one wants to work six and seven days a week anymore so the scheduling system has been changed. In the recruitment process, inclusion is employed to include them in the solutions and make them part of it. In looking at the next generation, we're going to have to be much more flexible and be considerate of what those future employees need and start asking them right out of the gate so they can be a huge part of it.
"It is an exciting time for mining and there's demand again for our products, said Brock. "I think the future is very bright. We need to do some of the things that we have talked about up here and I think we'll be in great shape."