Coal Must Remain in U.S. Energy Mix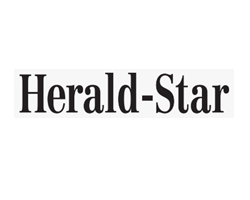 November 17, 2021 - During a meeting of world leaders this month who traveled in their private jets to Glasgow, Scotland, to discuss how they could save the climate, U.S. Climate Envoy John Kerry boldly proclaimed that, within eight years, coal no longer would be used for power generation.
How that's possible when coal makes up about 20 percent of the nation's power generation today — and remains a stable, affordable, dependable fuel to create electricity — is yet to be seen.
Then there's the question of exactly what Kerry and others in the Biden administration propose for the tens of thousands of families in our nation who depend on coal to put food on the table. Coal provides for 42,000 American families, with more than 11,000 of those living in West Virginia. There are 4,818 miners living in Pennsylvania and 517 living in Ohio.
U.S. Rep. David McKinley, R-Wheeling, had choice words for Kerry: "Yet again, elitist John Kerry showed what the Biden administration truly believes — they don't care about coal workers or their families," McKinley said. "Kerry spent (last) week promising climate activists that by 2030 the U.S. 'won't have coal.' West Virginia wants to know, Mr. Kerry, how do you expect to tell these folks they don't have a job anymore? Democrats could not be more out-of-touch."
McKinley is exactly right. Here's the Biden administration's lead envoy on climate telling coal miners that their way of life is done, that the jobs they have today that provide good incomes simply will be gone.
How is That Leadership?
It's easy to say that coal will end by 2030, but that's just more talk. The reality is there is no plan currently on the books to make this happen. There's not enough wind and solar generation to replace coal.
And utilizing more natural gas to pick up coal's 20 percent share of electric generation? Well, we already are hearing what this home heating season is going to bring, with rate increases of 30 percent to 50 percent for those heating with natural gas. Do we want our power generation tied almost exclusively to natural gas and its volatile pricing?
We are long past the days when coal was a dirty fuel. It is burned very efficiently today, and it has a future with the refinement of technologies such as carbon capture and also, through the use of new processes, the possibility of zero emission coal-fired power plants.
An energy mix that includes coal remains a strong path forward for this country for the coming decades.