Molly P. Zhang Elected to Arch's Board of Directors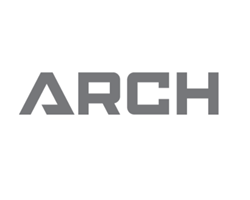 January 3, 2021 - Arch Resources, Inc. (NYSE: ARCH) has announced that Molly P. Zhang (aka Peifang Zhang) has been elected to its board of directors, effective immediately.
"We are excited to have Molly join the Arch Resources board," said John W. Eaves, Arch's board chair. "She brings exceptional leadership skills, tremendous global business and technical expertise, and a wealth of board-related experience in the industrial, energy and environmental services sectors. I am certain she will be a great addition to the Arch team."
"I share John's enthusiasm in welcoming Molly to the Arch team and know that she will be an excellent fit with our already high-performing board," said Paul A. Lang, Arch's CEO and president. "I look forward to working with Molly and the rest of the board as we continue to chart Arch's future course in a smart, responsible and value-creating manner."
Zhang brings three decades of international leadership experience in the areas of global operations, business, and technology. She previously served in various global executive roles for Orica Limited, a global mining services company, most recently as vice president of asset management. Prior to that time, she held diverse senior leadership positions for Dow Inc., including managing director of SCG-Dow Group; global business vice president for Dow's Technology Licensing and Catalyst business; and manufacturing director for Dow Asia Pacific.
Zhang currently serves as a corporate director of Gates Industrial Corporation plc and Aqua Metals, Inc., as well as on several private company boards. Her previous public board experience includes GEA Group, Cooper-Standard Holdings, Inc. and Newmont Mining Corporation. She holds a master's degree in Chemistry and a PhD in Chemical Engineering at the Technical University of Clausthal, Germany.