Cautious Outlook for India's Coal Imports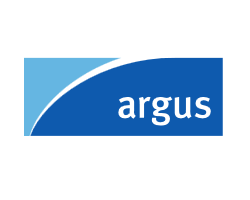 By Saurabh Chaturvedi
January 4, 2021 - Volatility in the thermal coal market in recent months has created uncertainty for Indian buyers as they brace for an unclear start to the new year.
Imported coal prices surged through 2021 to hit multi-year highs and then corrected sharply in the last two months. The volatility kept key consumers including some utilities and industrial users such as sponge iron and cement manufacturers on the sidelines for months.
The prices of the popular GAR 4,200 kcal/kg (NAR 3,800 kcal/kg) grade of coal was assessed by Argus at a historical high of $154.21/t on 22 October 2021 after a historical low of $22.40/t on 11 September 2020. The market was last assessed at $60.41/t fob Kalimantan on 31 December 2021.
The volatile market conditions were fuelled by a sharp increase in demand from China, while supply of coal broadly remained under pressure both in the Chinese mainland and from origins including Indonesia. The interventions by the Chinese government cooled the markets as 2021 came to an end.
Buyers from India are hoping for the market to soften further ahead of the lunar new year holiday beginning at the end of January. But the trajectory of prices will depend on Chinese peak winter demand and ongoing market interventions by Beijing, making it difficult for participants to predict the direction of the market. The Indonesian ban on coal exports for January to fix local shortages has fuelled prospects of tighter domestic market obligation norms in the country this year. The overall confusion underscores the pain point of several other coal importing nations in firming up procurement plans.
Besides activities in China as well as Indonesia, Indian market participants are also keeping an eye on the local coal supply trajectory, especially as dozens of utilities in India are still recovering from coal shortages, which has prompted the government to seek more imports into the country for blending. Meanwhile, any rise in Covid-19 cases, especially of the Omicron variant, could dent coal supply and demand.
India's total thermal coal imports in 2021 may have edged higher from 156.09mn t in 2020. India imported 116.57mn t of thermal coal in January-September 2021, according to customs data, and going by the average fourth-quarter imports in the last five years, the receipts could have been slightly over 160mn t in 2021. The thermal coal import outlook for 2022 would also depend on the needs of the specific coal-consuming industries.
Utility Receipts
The Indian power sector's seaborne coal receipts during the first seven months of the April 2021-March 2022 financial year were down by 32pc to 18.1mn t, data from the Central Electricity Authority (CEA) show. Imports rebounded on the month in October 2021 amid a government push to replenish stocks at utilities. Inventories at power plants recovered to 14mn t from September 2021's multi-year low of 11.4mn t, helped by an uptick in supplies from state-controlled Coal India (CIL).
Local supplies may continue to rise in the coming months as well, given that January-March has historically been the highest quarter for coal output. This could further curb utilities' appetite for seaborne cargoes.
Also, the focus could shift to Covid-19-related disruptions to power demand and seasonal factors, such as high summer temperatures between April and June, followed by the monsoon in the subsequent months and its impact on local coal production and supplies.
"Demand from Indian utilities for imported coal should normalise [in 2022] with a focus on maintaining stocks," a market participant said. But the financial health of the industry needs to be ensured as electricity distributors have billions of dollars outstanding to generators, and utilities in turn have to clear their payments with CIL for local coal supplies.
Sponge Iron Manufacturers
Indian sponge iron makers, key consumers of high-grade thermal coal from South Africa, are pinning hopes on economic momentum to propel demand for their steel products. This could support demand for seaborne coal, especially as domestic coal supplies to the non-power sector remain tight. The industry's overall production is expected to grow to 37mn t in the 2021-22 financial year, up from 34mn t in 2020-21, Sponge Iron Manufacturers Association chairman Rahul Mittal told Argus.
Cement Makers and Other Non-Power Industries
The cement industry's demand for imported coal in 2022 will be influenced by the supply and prices of seaborne coke. Indian buyers have demonstrated an ability to switch between the two fuels based on market supply and prices. Most cement firms have remained on the sidelines as buying interest was capped by high fuel inventories, a domestic coke surplus and slow cement sales.
Some industrial consumers including aluminium and metal producers, chemical and paper mills, continue to seek imported cargoes to ensure raw material security given the domestic supply squeeze.
Imports by year
mn t
Jan-Sept 2021
116.57
2020
156.09
2019
203.71
2018
175.78
2017
153.27
2016
158.74