Indonesia May Revoke Export, Business Permits of Coal Miners Failing to Meet Domestic Obligation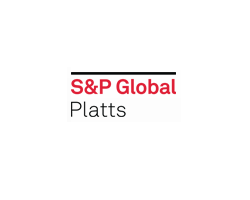 By Pritish Raj, Rituparna Nath and Anita Nugraha
January 4, 2022 - Indonesia's President Joko Widodo has threatened to revoke export and mining business permits of coal producers failing to meet their domestic market obligation, or DMO, that requires them to supply 25% of their annual production to the local market.
"The priority is to fulfill the domestic industry. There is already a DMO mechanism by which mining companies should meet domestic needs," Widodo said in a video message Jan. 3. "Companies that are unable to fulfill their obligations to meet domestic needs may be subject to sanctions. If necessary, not only not getting an export permit, but also revocation of their business license."
The comments from the president came hours after the government banned January coal exports amid concerns that lower supply at domestic power plants could lead to outages over the coming days.
The ban was imposed because coal stockpiles at some state-owned PT Perusahaan Listrik Negara's (Persero), or PLN, power plants dropped to critically low levels, the energy ministry said.
PLN's power plants experienced a coal supply deficit toward end-2021, as coal producers failed to meet their DMO.
Nearly 20 steam power plants with a power of around 10,850 MW could have been impacted if the export ban was not enforced, Ridwan Jamaludin, director general of mineral and coal at the energy ministry, said.
"From the 5.1 million mt assigned by the government until Jan. 1, 2022, only 35,000 mt or less than 1% has been fulfilled," Ridwan said. "This amount cannot meet the needs of each existing PLTU."
PLN said Jan. 3 it secured additional coal supply commitments of 3.2 million mt for January.
The export ban has led to uncertainty in the market, as supply to key consumers, including China and India has been affected, with contracts already signed also subject to the ban.
Participants Expect Revocation of Ban
A meeting between coal miners and the government is scheduled for Jan. 5 to reconsider some aspects of the ban.
The trade ministry had a meeting with coal miners Jan. 4 and there was an indication that the ban will be revoked Jan. 5, according to an Indonesia-based trader said the energy. "However, there are not much details whether it will be a blanket roll back of export ban or partial roll back or conditional revocation," the source said.
Minister of state-owned enterprises Erick Thohir said Jan. 4 Indonesia's coal production target for 2022 was at about 637 million-664 million mt, up from 625 million mt in 2021. Domestic coal demand in 2022 is also predicted to increase to 190 million mt, compared with the DMO quota of 137.5 million mt.
The country's coal production had reached just 560 million mt, or around 89.6% of the target, as of early December. Its domestic coal absorption was at 121.3 million mt, or about 88.2% of the DMO target, until the same period.
It was also agreed in the joint meeting that the Minister of Energy and Mineral Resources would issue changes to the DMO that could be reviewed monthly, according to the energy ministry. Those who do not comply with the contract would be subject to high penalties and even have their license revoked.
"We will also improve the logistics system and infrastructure to ensure that domestic coal needs are met," Thohir said.