Japan Monitors Indonesia's Coal Export Ban in Jan Amid Peak Demand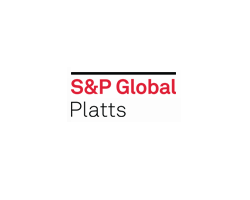 January 5, 2022 - Japan is closely watching the developments surrounding Indonesia's announcement of a coal export ban in January as it coincides with the country's peak power demand season, an official at the Ministry of Economy, Trade and Industry told S&P Global Platts Jan. 5.
Japan's Electric Power Development Co., or J-POWER, does not expect the ban to have any immediate impact on its thermal coal procurement given its ample stocks and contingency measures, which includes transferring coal between its power plants as well as the possibility of purchasing from another producer, a company spokesperson said.
Currently, J-POWER imports thermal coal mainly from Australia and Indonesia, the spokesperson added.
Japan's largest power generation company JERA expects to be able to ensure its coal procurements in spite of Indonesia's principle on temporary ban on exports.
"We expect to be able to cope with the situations from already secured coal [supply] apart from Indonesia, such as Australia for the moment," a JERA spokesperson said.
Indonesia has banned coal exports in January amid concerns that a lower supply of coal at domestic power plants could lead to outages in the coming days, according to a letter sent to coal producers by the country's energy ministry on Dec. 31 showed. The ban was imposed because coal stockpiles at some of state-owned PT Perusahaan Listrik Negara's power plants have declined to critically low levels, the ministry said.
A meeting between coal miners and the Indonesian government is scheduled for Jan. 5 to reconsider aspects of the ban.
Potential LNG Shift
Meanwhile, market sources in Japan said they are cautiously observing the situation in Indonesia because of the potential impact from local power utilities' shift to gas-fired power generation.
"This is worrisome," a Japanese trader said, referring to the Indonesian coal export ban. "Although [Japan] is not dependent on Indonesian coal as much as China, this might be fairly big."
Some Japanese power utilities might opt to use more LNG if they are unable to burn coal, the trader added.
Japan's LNG stocks in the hands of major power utilities rebounded 6.6% from Dec. 19, 2021 to 2.42 million mt on Dec. 23, 2021, according to the latest METI data.
As of Dec. 23, LNG stocks were well above the end-December 2020 stockpile of 1.42 million mt, as well as the four-year average of 1.71 million mt at the end of that month, the METI data showed.
METI releases LNG stock data as part of ongoing efforts to promptly detect any significant drop in Japan's LNG inventories for power generation this winter in response to what had happened last winter.
Last January, Japan's power supply-demand balance tightened when the country experienced a surge in power demand that forced local power utilities to restrict gas-fired power generation due to low LNG stocks.
This was exacerbated by glitches at coal-fired power plants, low hydropower generation due to droughts, fluctuations in solar power output due to weather conditions, reduced oil-fired power generation capacity, and low nuclear power output.