Australia Extends La Nina Weather Forecast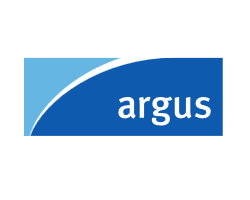 By Jo Clarke
January 6, 2022 - Australia's Bureau of Meteorology (BoM) forecasts the La Nina weather pattern bringing wetter weather to north and east Australia to extend into March, increasing the potential for disruption to coal, iron ore, LNG and agricultural exports.
The BoM expects the La Nina weather pattern to continue into the autumn, which start on 1 March in Australia, rather than petering out in the late southern hemisphere summer. The extension is because of a positive feedback loop that has developed between atmospheric and oceanic weather patterns in the eastern tropical Pacific, according to the BoM.
La Nina increases the likelihood of a wetter than average November-April in east and north Australia, as well as adding to the possibility of above average cyclone activity in Australia's cyclone-prone areas of northern Western Australia (WA), Queensland and the Northern Territory in the first half of 2022.
A wetter than normal wet season in Queensland, New South Wales (NSW) and WA could lead to flooding that may disrupt coal mining and rail transport, as well as onshore gas production.
Heavy rain in NSW and Queensland in November caused localised flooding in the coal fields in the Hunter and Gunnedah basins, as well as near the ports of Gladstone, Hay Point and Dalrymple Bay. This heavy rain and storms associated with ex-tropical cyclone Seth have contribute to a lengthening of coal shipping queues on the east coast.
Heavy rainfall has also disrupted the east coast grains harvest, leading to downgrading of around 40pc of the winter wheat crop in NSW to feed from milling grade. The harvest recovered over a drier December but wetter weather forecast for Victoria could lead to further downgrades. Flooding also disrupted the cattle trade in November.
A La Nina pattern is often associated with a longer and more disruptive cyclone season, particularly in Queensland.
Queensland's coal ports of Abbot Point, Dalrymple Bay and Hay Point, as well as the coal and LNG port of Gladstone, are all within the cyclone-prone region. Each of these ports have had to close and order vessels out to sea in previous years because of cyclones. The state's rail network is also prone to damage and disruption by cyclones and flooding.
Elevated cyclone activity in northern WA could disrupt exports the nation's major iron ore export hubs and significant LNG and petroleum export facilities. Cyclone Veronica, which hit the WA coast in March 2019, reduced iron ore shipments for a couple of months and forced most major producers to cut their production guidance.