Met Coal Eyes Calmer Q1 After a Wild Ride in H2 2021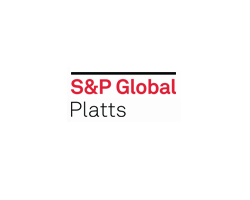 January 6, 2022 - This report is part of the S&P Global Platts Metals Trade Review series, where we dig through datasets and digest some of the key trends in iron ore, alumina, steel and scrap, and metallurgical coal. We also explore what the next few months could bring, from supply and demand shifts, to new arbitrages, and to quality spread fluctuations.
The seaborne metallurgical coal market enters 2022 amid persisting weak demand in China after a year of unprecedented volatility in which prices surged to a record high in the third quarter of 2021 before plunging in Q4, with the La Niña weather event and China's post-pandemic steel demand and policy decisions seen as the prominent wild cards in the global market outlook.
Market participants generally anticipate that Q1 will see prices in the FOB markets supported by concerns over La Niña and continued supply tightness outside of China, although some expect China's steel consumption will remain weak through March, capping potential for upside.
Following November rainfall that was the highest in 122 years of records in Australia, the country's Bureau of Meteorology is forecasting a wetter-than-average Q1 across much of eastern Australia. The BOM says a La Niña weather event is underway, increasing the likelihood of floods and cyclones.
Supply tightness largely eased in Q4 2021, especially in China, spurring a price slide from record highs in Q3. Benchmark premium low-volatile hard coking coal prices fell 8% quarter on quarter to end Q4 at $357/mt FOB Australia, while PLV CFR China tumbled 44% to $339.50/mt.
S&P Global Platts recorded 370 spot transactions for metallurgical coal, comprising premium, second-tier, semi-hard and semi-soft coking coal and pulverized coal injection coal used for steelmaking in 2021. The volume of Platts observed -- which may not be all -- spot trades of seaborne met coal fell 43% year on year to 22 million mt in 2021. Prime hard coking coal accounted for 67.45% of observed Asian spot trades in 2021, followed by second-tier HCC at 16.78%, PCI at 14.23% and semi-hard and semi-soft coals at 1.54%.
Spot market liquidity fell hard in 2021 as a result of global supply disruptions and a shift by steelmakers toward reliance on long-term contract volumes. Tighter supply in the second half of the year led to a reduction in the number of spot cargoes available. In addition, with China continuing to reject Australian coal, most Australian cargoes were shifted to other markets that traditionally rely more on long-term contracts than spot purchases.
Market participants anticipate that spot market liquidity will rebound in 2022 -- if and when China lifts its ban on Australian coal.
More non-Australian spot cargoes
China's ban on Australian coal clearly benefited North American coals in 2021, and resulted in their share of spot market activity growing. Canada and the US saw their share of overall spot activity grow by 9.19% and 16.36%, respectively, in the PHCC and Low Vol HCC segments, to 12.41% and 23.07% of total spot trade-flow observed for 2021.
While Australia remained the largest seaborne met coal spot supplier at 63% in 2021, other origins including Indonesia and Mozambique recorded steady increases. China Customs reported a combined spot market share of 3% for Indonesia and Mozambique over January-November 2021, up from just 0.2% in 2020.
Floating versus fixed price
The seaborne spot met coal market continues to trade predominantly on a fixed price basis, despite a higher proportion of floating price transactions seen H2 2021.
This was largely due to significantly increased volatility during times of extreme market movements in Q3 and Q4, when participants opted to price cargoes off the monthly average of Platts PLV CFR China or PLV FOB Australia instead of a fixed price.
Around 12% of the total observed spot transactions were settled on a floating price basis in 2021, up 3.63% from 2020. Of the total floating price transactions observed for 2021, 40% were based on the monthly average of Platts PLV CFR China and around 60% off Platts FOB Australia.
China the wild card
Market participants regard China as the wild card for 2022 for several reasons. China's import regime could change at any point, leading to a sharp turn in trade flows that impact the global supply-demand equilibrium. Spot market liquidity could rebound if China starts to import Australian coal again and, thirdly, Chinese steel consumption, especially during the remainder of winter heating season through March, could dictate the direction of seaborne prices in Q1.
Softer steel production rates amid policies aimed at reducing emissions during the winter heating season have already restricted domestic steel supply. Based on official data, crude steel production fell to 69.3 million mt in November from 71.6 million mt in October, which allowed both steel prices and margins to rebound from lows in mid-November. The Chinese steel margin was estimated at $100/mt Dec. 31, recovering from minus $23/mt in early November, according to Platts data.
Market participants see weak demand for seaborne cargoes persisting in early 2022 given the sub-optimal crude steel production expected in Q1 due to emissions curbs ahead of the Winter Olympics in Beijing in February and the agenda-setting Two Sessions political meetings in March.
Therefore, China's demand preference for coking coal is likely to remain domestic in the near term.
In addition, extra supply has been channeled to end-users via the continuous sales of old Australian coal cargoes at Chinese ports that were stranded by the import ban, which comprised 34% of the November import volume, according to China Customs data. Market participants estimate around 2.5 million mt of stranded Australian coking coals was still awaiting clearance through Q1.
"China still advocates sufficient supply of coal, so there would likely be no change in the import quota, at least in early 2022," a Chinese trader said. The strained diplomatic relationship between China and Australia also provides little hope of fresh Australian coal cargoes arriving in China anytime soon, the trader added.