PGG Miners Launch Blockade of Coal Shipments in Poland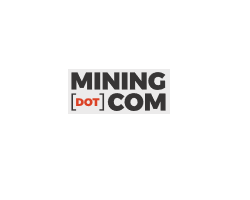 January 6, 2022 - State-owned mining company PGG coal miners launched on Tuesday a two-day blockade of coal shipments in Poland to protest what they say is inadequate pay for extra work.
"For several months now, due to an ongoing energy crisis across Europe and a shortage of energy resources, miners have been working overtime and on weekends to avoid interruptions in the supply of energy and heat," the Solidarity trade union said in a Facebook post.
The workers also want their wages boosted to account for fast-rising inflation.
"Miners are hated because they're once again demanding something," Bogus?aw Hutek, chief of the Solidarity mining union, told reporters on Tuesday.
"We're not demanding anything, we want someone to value our hard work."
PGG said it will start talks once a mediator is appointed.
Poland is one of the biggest coal producers in the world and PGG is Europe's largest coal company.
Currently, around 80% of Poland's power production is provided by coal. It aims to cut that to half by 2040 to reduce carbon emissions.
While European countries are planning to phase out coal by 2040 to achieve the Paris Agreement goal of limiting global warming to 1.5ºC, consumption in key markets is forecast to increase for the next few years and coal-fired electricity generation could hit a record in 2022, according to the International Energy Agency.
France announced this week it is considering a plan to allow electricity producers to burn more coal after the nation's grid operator warned of possible power shortages.