Containing COVID-19 Spread at Mine Rescue Contests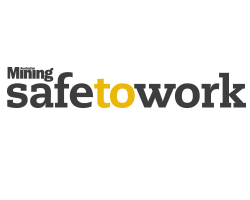 By Michael Phillips
January 7, 2022 - Rescue teams are a necessity to keep workers safe on a mine site. But what happens when a global pandemic threatens to prevent these teams from fulfilling their regulatory obligations?
The COVID-19 pandemic has created serious issues for industries across the world and the mining sector has not been exempt.
Social distancing and masks have become normal practice and all precautions are taken to protect the health of workers.
However, issues arise when regulatory requirements must be met in order for a mine site to continue operating.
In the United States, mine rescue contests are designed to sharpen skills and test the knowledge of team members who would be called on to respond to a mine emergency.
The contest requires team members to solve a hypothetical problem while being timed and observed by judges according to complex rules.
JHK and Associates Consulting president Jeffery Kravitz has worked at the Mine Safety and Health Administration (MSHA) for more than 43 years.
He served as the mine emergency operations chief and the scientific development for MSHA chief. He was responsible for seeking out and developing new technology for mine emergency operations, and led MSHA's mine emergency operations and respiratory protection programs.
Kravitz says the COVID-19 pandemic had a serious impact on the running of mines rescue contests in the US.
"Here in the United States, the Mine Safety and Health Administration (MSHA), which is the governing body that regulates mining, did not relax any mandatory regulatory requirements for training," he says.
"They required two mine rescue contests per year for all coal teams as there are always two contests held per year during normal times.
Kravitz says holding mine rescue events during the pandemic presents a range of challenges for organisers.
"Trying to round up enough judges caused a problem," Kravitz says. "Normally for contests, both regionally and nationally, MSHA has the main function for judging along with each state.
"MSHA really didn't have judges available and they are not allowing their people to travel so it creates a major problem.
"The states are stepping up to fill the gap and also mining companies themselves that are not participating in the contest are also stepping up to the plate."
As close contact between teams is a regular occurrence at contests, the possible spread of COVID-19 was a genuine concern.
"A typical mine rescue team doesn't stand 15 feet apart, they don't stand six feet apart, they are normally standing shoulder to shoulder," Kravitz says.
"So if anyone in that team had COVID then it would spread and might wipe out the whole team for a great period of time.
"If they are out in the field wearing a mask it is kind of safe, but once you get into a first aid contest then you have people handling other people. You can see how close people are getting to each other and it gets to be a real problem."
Kravitz says even taking a written test caused problems for contest organisers.
"When you have all these people together in a room and they are only six feet apart, there is only so much space and it causes obvious issues," he says.
The Virginia Department of Mines, Minerals and Energy and MSHA hosted the first mine rescue competition for underground teams in 2020.
"Normally the mine rescue season starts around March or April. This one was held in late July," Kravitz says.
"This was a significant accomplishment in a year where normally several mine rescue contests are held throughout the country.
"In this contest we only had three teams participate, which is the minimum requirement for MSHA compliance."
Kravitz says this first contest of the season was a semi-virtual event which minimised exposure to COVID-19. Additional safety precautions included social distancing, personal protective equipment (PPE), disinfection of equipment, and judges evaluating maps and written tests remotely.
Mine rescue teams worked two competition problems on the same day, thus achieving compliance for certification in 2020.
"Another contest in Morgantown, West Virginia, was held in October last year where guards were restricting access to the contest area," Kravitz says.
"They stopped and screened everyone coming into the contest area, they took temperatures, and no one was allowed in with a temperature above 100.4 degrees Fahrenheit.
"They denied access to anyone who was sick or had a fever or failed any of the screening questions.
"Social distancing was six feet, and now they are actually questioning whether six feet is actually good enough. Contest officials were provided with PPE while the competition teams provided their own."
Further precautions required that teams arrive at a pre-determined time and leave 20 minutes after competing, no inter-mingling of competitors while spectators can only observe their respective teams.
Kravitz believes the preventive measures implemented will continue to be improved as the pandemic continues
"After all is said and done, there will be studies about the impact COVID-19 has had on the effectiveness of competitions here in the United States," Kravitz says.
"Mandatory vaccination has been talked about here but as far as I know there have been no companies here that will be implementing that.
"I know some airlines have been looking at vaccinations as a requirement, but it is not a requirement for mining companies. However, there is a lot of testing that goes on daily.
"Obviously the smaller mines don't have the capabilities that some of the larger mines do, but they still have the access to the risk analysis that we provide."