West Virginia Legislative Leaders Lay Out Agendas for 2022 Session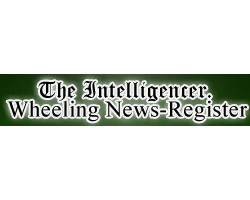 January 9, 2022 - Republican leaders in the West Virginia Legislature plan to focus their majority members on bills to improve the economy, while leaders of the Democratic minority want to focus on initiatives to keep the state's best and brightest within its borders.
Majority and minority leaders of the Senate and House of Delegates briefed reporters and lobbyists on their legislative agenda Friday during the West Virginia Press Association's 2022 Legislative Lookahead.
The event was conducted virtually for the second year in a row.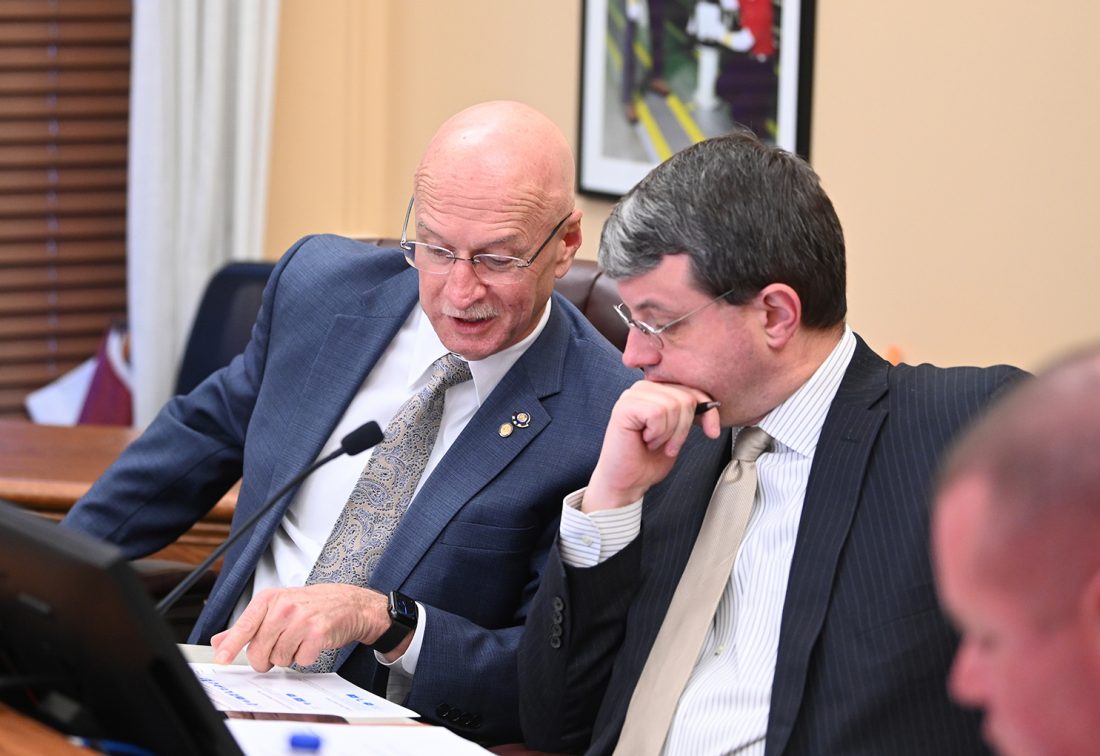 West Virginia Senate President Craig Blair, R-Berkeley, left, and House of Delegates Speaker Roger Hanshaw, R-Clay, have laid out an agenda for the upcoming legislative session focusing largely on economic issues.
Photo Courtesy of W.Va. Legislative Photography
The 2022 legislative session starts at noon Wednesday when the Legislature gavels in and Gov. Jim Justice delivers the State of the State address that evening. The 60-day session ends at midnight Saturday, March 12.
Senate President Craig Blair, R-Berkeley, said he would be introducing the first bill in the Senate on Wednesday. Senate Bill 1 would create a mutual insurance company for coal mine operators for coal mine reclamation bonds.
Modeled after similar efforts to privatize medical liability and workers' compensation coverage, SB 1 would create a mine reclamation mutual to allow coal companies to pool together to cover the costs of mine reclamation bonding.
"There's one company that holds about 60% of the bonds," Blair said. "If something would happen to that company, it would bring the coal industry to basically a halt. It would also have a liability to the State of West Virginia anywhere from $1 billion to $8 billion. We can't let that happen."
According to the Sierra Club, the state Department of Environment Protection admitted the mine reclamation bond pool is "drastically underfunded."
"…West Virginia has admitted, in court filings, that allowing a single mine operator to liquidate and abandon its mines could bankrupt one of the state's primary surety bond providers and would exhaust the state's emergency Special Reclamation Fund for mine cleanup," the Sierra Club wrote in 2020.
Blair said he expects the governor will introduce another flat budget for fiscal year 2023 beginning in July. Last year, the Legislature passed a $4.495 billion general revenue budget for the current fiscal year. December marked the end of the first six months of the fiscal year with $2.5 billion in year-to-date tax revenue collections, resulting in a $395.9 million surplus.
"We're able to take these surpluses and put it to one-time capital expenditures to a greater degree, or economic development that will have long-term smoothing benefits into the future," Blair said.
Senate Republicans also want to focus on lowering unemployment insurance premiums for businesses, eliminating a ban on nuclear energy in the state, and expanding solar and wind to entice companies who wish to lower their carbon footprint.
House Speaker Roger Hanshaw, R-Clay, said one of the first bills House Republicans will push will provide resources for industrial site readiness. Hanshaw said the Department of Commerce and the Department of Economic Development need the tools and the flexibility to get potential industrial and business sites ready for companies looking at the state.
"The site selection bill that we want to put before the House for consideration next week would enable our Department of Commerce and our Department of Economic Development to have more marketable sites and more marketable facilities ready to pitch to those prospects that have identified West Virginia as a place that they might consider relocating their business," Hanshaw said.
Hanshaw also wants legislation to incentivize companies to use abandoned mines to search for rare earth elements, used in the manufacturing of batteries and electronics. Manufacturers are forced to rely on other countries, such as China, for rare earth elements.
"We know that our coal resources in West Virginia are perhaps a treasure trove of rare earth elements, and that we want to make sure that we have policies in place that makes it possible for industry to develop around those compounds that are in some of the refuge piles, some of the coal seams, and some of the, frankly, leftover material that's been forgotten about in West Virginia," Hanshaw said.
House Republicans will also consider legislation to create matching fund programs to allow smaller municipalities and communities to maximize the infrastructure dollars available to them from the federal American Rescue Plan and the hard infrastructure bill passed by Congress last November. They also want to provide improvements to the state's laboratory system, continue reforms to lure remote workers to the state, and broadband expansion.
Senate Minority Leader Stephen Baldwin, D-Greenbrier, and House Minority Leader Doug Skaff, D-Kanawha, both believe lawmakers need to focus on reversing the state's population loss. While data last month showed a modest influx of new residents to the state, West Virginia has an older population combined with a low birth rate and young people who leave the state.
"We want to bring our people home and we want to keep our kids here," Baldwin said. "This is a bipartisan consensus. It doesn't matter party. It doesn't matter location. This is a West Virginia issue…We all know that we face a myriad of challenges in West Virginia and most of them come back to population decline."
"When we think of legislation, we think 'what can we do,' and is this a priority that not only keeps our West Virginians here and helps bring West Virginians who may have left back to West Virginia, but also helps those who have chosen to work and raise their family here," Skaff said.
Both Skaff and Baldwin said their Democratic members want to introduce bills to help retain and recruit registered nurses and health professionals to the state, incentives for training workers for professions where demand is high, battling the substance abuse problem in the state, making improvements to the Child Protective Services and the abuse and neglect hotline, and prescription drug prices.