Weekly Coal Index Report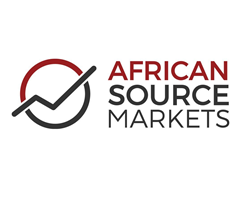 January 10, 2022 - 2022 has started on a bullish note, with the Richards Bay market rising some $20 over the week. This was due mainly to the Indonesian coal export ban, as local utilities run dangerously short of coal, with a lack of vessels to move coal between the islands.
The ban is expected to only last until end-Jan, although both South Korea and Japan have already held urgent talks with Indonesia's energy ministry to have high calorific coal excluded from the ban.
For now, Newcastle coal is leading the charge, with the RBCT:NEWC FOB spread at around -$45.
European power, gas and carbon prices were also stronger on lower Gazprom flows and a cold snap, although price subsided later in the week.
Global LNG prices have also edged up, although demand remains weaker due to high stock levels and relatively mild weather conditions in Asia. Over half of LNG vessels for Europe are coming from the United States.
Global coal stocks also remain generally high at most ports and it's unlikely that the recent spike in price can be sustained without other bullish news supporting it. One such bullish factor could be extended wet weather in the Southern Hemisphere, across the coal producing regions of Queensland, Australia and Mpumalanga, South Africa.
This is due to the prevailing La Nina weather pattern, which is expected to deepen and linger into the autumn.
Localised flooding could cause disruptions to coal mines and rail transport, although industry has coped with this quite well in the past.
India and China will continue to dominate coal demand during 2022, with China's continued ban on Australian coal seeing more NEWC flows to India, while SA coal casts its net further afield.
Domestically, the Eskom grid remains constrained, although as Kusile and Medupi start to improve average coal EAF, load-shedding is being held off for now.