Biden Interior Department Defends Trump-Era Coal Mining Plans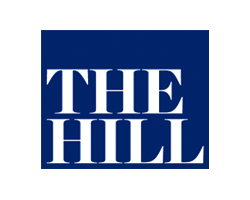 By Zack Budryk
January 10, 2022 - The Biden administration in a Friday court filing defended a Trump-era policy that advocates say disregarded a court order to consider coal alternatives in the Powder River Basin.
In a 2018 decision, the U.S. Federal District Court in Montana ordered the Trump Bureau of Land Management to revise its resource management plans (RMPs) for its field offices in Miles City and Buffalo.
The RMPs outline the amount of coal that is to be sold to companies, mined and burned. The Powder River Basin, an area in Montana and Wyoming that includes Miles City, accounts for more than 40 percent of all coal produced nationwide.
In the decision, the court found that the Bureau of Land Management did not properly consider alternatives that restricted the amount of coal available for strip mining. It also ordered the agency to disclose environmental effects associated with downstream burning of fossil fuels as well as the effects of methane emissions on climate in the short term.
Two years later, while former President Trump was still in office, the Bureau of Land Management (BLM) responded to the order but did not consider the costs of alternatives the earlier ruling had required.
In its filing Friday, the agency argued it had properly considered alternatives in compliance with the order.
"BLM's consideration of alternatives that made reduced acreages available for further consideration for coal leasing complied with the Court 's order and with [the National Environmental Policy Act]," the agency said in the filing. After the ruling, agency officials wrote, "Based on the results of the coal-screening processes, both Field Offices considered alternatives that would reduce the amount of acreage available for coal development."
Between them, the two field offices considered a total of five alternatives, the filing claimed.
In a statement Monday, a coalition of environmental groups blasted the filing, saying it ran contrary to the administration's stated goals of tightening environmental regulations rolled back under the Trump administration.
The coalition had earlier filed a brief in support of a motion ordering the Bureau of Land Management to conduct a new analysis.
The organizations involved included the Western Organization of Resource Councils, the Montana Environmental Information Center, the Powder River Basin Resource Council, the Northern Plains Resource Council, the Center for Biological Diversity and WildEarth Guardians as well as attorneys with Earthjustice, the Western Environmental Law Center and the Sierra Club.
"President Biden promised to hold polluters accountable and accelerate the transition to clean and renewable energy. But while the president calls climate change 'code red for humanity,' the administration's BLM is doubling down on Trump-era policies that prop up a dying coal industry at the expense of American taxpayers," the coalition said in a statement. "Why does the Biden administration want to hide the devastating public health impacts of burning federal coal? And if it cares about fighting climate change, why would it refuse to even consider ways to reduce the mining of publicly owned coal?"