Indonesia Considers Easing Coal Export Restrictions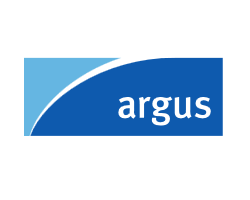 By Antonio delos Reyes
January 11, 2022 - The Indonesian government is expected to start easing this month's export ban following a week-long series of discussions with various ministries and private-sector participants.
The co-ordinating ministry for maritime affairs and investment said that coal stocks for state-owned utility PLN's coal-fired power plants have reached an acceptable level, with the supply shortage having been met as of today. With domestic supplies secured, the various ministries will be discussing the restart of exports, along with options to avoid a repeat of the power supply crisis that first led to the ban for January exports.
A cross-ministerial team comprising the maritime affairs and investment, trade, energy (ESDM) ministries, along with PLN, will be re-evaluating the export ban on 12 January with exports expected to gradually resume the same day for companies that have fulfilled their domestic market obligation (DMO) quotas. Among the issues that will be addressed is the fulfilment of DMO quotas once export restrictions are lifted. The group will also be discussing how to address exports from mining companies whose coal specifications do not meet PLN's requirements.
The Indonesian Coal Mining Association (APBI) welcomed the development, saying that the lifting of the ban will allow coal mining companies to fulfil their contractual obligations to foreign buyers. The APBI said that its members will comply with the government's decision and continue to fulfil the DMO quotas required of them.
Supply, Pricing Proposals
The maritime affairs and investment ministry has called on state agencies to implement changes in the current system. It has directed PLN to change its coal purchase arrangement from fob to cif so that transport and logistics arrangements will be the responsibility of the supplier. This will allow PLN to focus solely on power generation and transmission.
PLN is also tasked to buy coal only from producers that have their own mines and not from trading firms. This will be done through long-term supply contracts to ensure ample supplies to PLN's power plants. All coal contracts to PLN and independent power producers this year will be evaluated along with the monthly allocation for each coal supplier and their respective coal plant destination. This evaluation will be done monthly by the ESDM.
A proposal to follow market pricing is also being discussed. The ESDM in 2018 implemented a regulation that capped the price of coal sales to PLN at a maximum of $70/t. But with seaborne prices currently more than double the price cap, producers are unwilling to sell coal domestically. By allowing coal sales to follow market pricing, the government aims to reduce supply volatility and make it easier for PLN to secure coal supply contracts from mining companies.
A public service agency will be created that will help in securing funding for PLN's coal supplies to shield it from the higher coal prices. The government will collect a levy from coal producers that will be centralised and used to cover the difference between the market price and the $70/t price cap currently in force.