Montana Coal Mines Announce New Leadership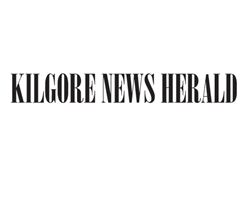 January 12, 2022 - Two of Montana's largest coal mines have announced leadership changes to start the new year.
Signal Peak, the state's only underground coal mine, announced that Parker Phipps will become president and CEO on Feb. 1. Phipps has been vice president of underground operations at the mine since February 2020. He replaces Joseph Farinelli as president.
Additionally, the Navajo Transition Energy Company, owner of Spring Creek mine, will be under new leadership following the resignation of NTEC CEO Clark Mosely. Source New Mexico broke the news Monday of Mosely's resignation
Signal Peak and Spring Creek were two Montana mines that experienced production increases in 2021 following years of historic lows for coal mining, which were accelerated by a decreased energy demand during the first year of the pandemic. Coal production was up 7% in 2021 compared to the previous year when two Montana mines shut down, but still down about 6.4 million tons from 2019, the last full mining year before pandemic.
At Signal Peak, Farinelli and Phipps were top level managers appointed after a years-long financial and safety scandal that the involved two former vice presidents and a former CEO. Those actions also resulted in a Signal Peak LLC pleading guilty to misdemeanor charges for federal mining violations.
Mine owners indicated they had no knowledge of the scandal and incurred a loss of several million dollars.
NTEC, a wholly owned subsidiary of Navajo Nation, became the owner of Spring Creek, Montana's largest coal mine, in late 2019. The company bought Spring Creek, along with the Antelope and Cordero Rojo mines in Wyoming following the bankruptcy of former owner Cloud Peak Energy. Purchasing the Cloud Peak properties without informing Navajo leadership first caused controversy for NTEC.
The first full year of Spring Creek ownership saw four months of mine furloughs for 74 Montana workers, as demand for coal for power in the Midwest slumped during the first several months of the pandemic.
Source New Mexico attributed Mosely's resignation to a formal letter Mosely submitted to Navajo President Jonathan Nez on Jan. 7.