CONSOL Denies Allegations in Breach of Contract Case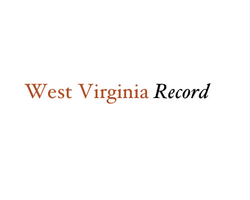 By Kyla Asbury
January 12, 2022 - CONSOL Pennsylvania Coal Company denies the claims made in a case alleging breach of contract.
"Plaintiffs have failed to exhaust available administrative remedies with respect to the matters subject to the Complaint and, accordingly, this civil action should be dismissed," the defendant's answer states. "Plaintiffs fail to state a claim under applicable law upon which relief may be granted."
The defendants preserve and, to the extent necessary, assert that the plaintiffs' complaint may be barred in whole or in part, under the doctrines of comparative negligence, contributory negligence and/or assumption of the risk, according to the answer.
The defendants also argue that the plaintiffs may have failed to join an indispensable party under Rule 19 of the Federal Rules of Civil Procedure and that because of that, the case should be dismissed.
The complaint is "fatally defective" because it failed to contain a sufficient allegation of the amount of controversy.
Daniel Lucey, Colleen Lucey, Abel Lucey and Ashley Lucey filed the lawsuit against CONSOL Pennsylvania Coal Company LLC and CONSOL Thermal Holdings alleging the defendants breached a March 2020 contract, according to a complaint filed in U.S. District Court for the Northern District of West Virginia.
Pursuant to the contract, CONSOL agreed to construct a road along the route in accordance with laid out specifications in the contract, however, the Luceys allege the work was not done in a professional manner and dangerous conditions arose as a result, including land slippage.
Abel Lucey informed the defendants in March 2021 about the land slippage and requested a fix and the defendants represented to the Luceys that they would fix the land slippage, however, they never did so.
The plaintiffs claim the defendants' actions were a breach of contract, a breach of the covenant of good faith and fair dealing and fraudulent misrepresentation.
The Luceys are seeking compensatory, special, general and punitive damages. They are represented by David C. Hook, Philip C. Hook and Joy D. Llaguno of Hook & Hook in Waynesburg, Pa.
The defendants are represented by H. Brann Altmeyer and Jacob C. Altmeyer of Phillips Gardill Kaiser & Altmeyer in Wheeling.
The case is assigned to District Judge John Preston Bailey.
U.S. District Court for the Northern District of West Virginia case number: 5:21-cv-00122