Virginia Man Killed at Eastern Kentucky Coal Mine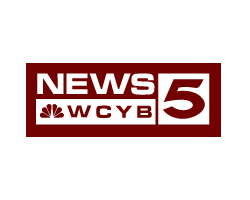 January 13, 2022 - A Lee County, Virginia, man was killed at a coal mine in eastern Kentucky.
It happened Tuesday afternoon at a surface mine in Bell County owned by Nally And Hamilton Enterprises, Inc.
According to officials at the Kentucky Energy Environment Cabinet, 32-year-old Cecil Collett, of Dryden, Virginia, was returning to a work area in a pickup truck when a tree fell off the high wall and struck the vehicle.
Collett was taken to a local hospital where he was pronounced dead. A passenger in the vehicle suffered multiple injuries.

"This miner's unfortunate death is another reminder of the special dangers that these miners face daily," said Kentucky Gov. Andy Beshear. "Please join me in expressing my deep condolences to his family, friends and community."
Mining operations remain suspended Wednesday as the investigation continues.
"Our sympathy goes out to Mr. Collett's family for his loss," Kentucky Energy and Environment Secretary Rebecca Goodman said. "We will look carefully at what happened, and how it could have been prevented."