Indonesia May Release Additional 22 Ships Amid Coal Export Ban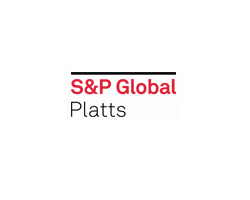 By Suyash Pande, Rituparna Nath and Pritish Raj
January 17, 2022 - Indonesia may release an additional 22 ships with thermal coal for export, subject to an approval by the ministry of energy, according to a letter seen by S&P Global Platts Jan. 17.
The country released 34 ships in the week ended Jan. 15 following verification by government officials, two weeks after it banned coal exports due to a domestic shortage.
The ministry of energy and minerals is expected to grant export permission to companies that have fulfilled their domestic market obligation, or DMO, sources said, although the proposal to release 22 more vessels has not yet been approved.
"Some of us ... have already done above 100% based on September report, yet we are not released for export," an Indonesia-based miner said.
Indonesian miners have an obligation to supply 25% of their annual production volume to the domestic market.
DMO Review Meet
A meeting to review the November and December DMO is schedule for Jan. 18-20, according to another letter reviewed by Platts.
Indonesia had banned all thermal coal exports for the month Jan. 1, after state-owned power company Perusahaan Listrik Negara, or PLN, reported critically low coal stocks at power plants.
The government said Jan. 10 the situation had improved with stockpiles sufficient for 15 days.
The ministry was deciding penalties for companies that have not fulfilled their DMO, delaying the release of ships for export, miners said.
Cargoes expected to be delivered in first-half January have been delayed, resulting in a pile up that could tighten coal supply over the coming weeks.
Miners said that some 4,000 kcal/kg and 5,000 kcal/kg supply will be committed to PLN that would otherwise have been available for export.
Prices of Indonesia's 4,200 kcal/kg GAR have risen by $3.2/mt to $66.45/mt through Jan. 14 since Dec. 31, according to Platts data. Tight coal supply in Asia also boosted the price of Australia's 5,500 kcal/kg NAR by $22/mt to $125.5/mt during the same period.