BHP Trims 2021-22 Met Coal Guidance on La Nina, Omicron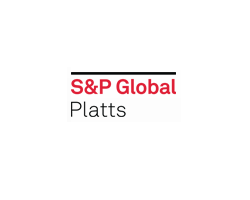 By Nathan Richardson
January 19, 2022 - Australia's BHP on Jan. 19 trimmed its fiscal 2021-2022 (July-June) metallurgical coal production guidance as La Nina and omicron take their toll on the company's operations, while staying on course for its iron ore production.
"Our continuing focus on people and on operational reliability enabled us to achieve near record production in iron ore and to reduce the impacts of adverse weather and COVID-19 related labour constraints in our operations," BHP's CEO Mike Henry said in the half-year operational review.
Met coal production guidance for the company's Queensland Coal operations was reduced to 68 million-72 million mt, from an earlier estimate of 70 million-78 million mt. BHP's own share of that has been lowered to 38 million-41 million mt from 39 million-44 million mt.
RBC Capital Markets said in a research note Jan. 19 that it expects the production at the higher end of the downwardly revised guidance.
The guidance change came as production in the October-December 2021 quarter fell to 8.82 million mt, down 7% on the year but unchanged on the quarter, as La Nina-related wet weather and pandemic-related labor constraints impacted operations.
RBC said the quarterly met coal production came in 9% below its forecast.
"Workplace absenteeism arising from the Covid-19 Omicron variant is anticipated to continue into the early part of the second half of the 2022 financial year," BHP said, adding that the risk could remain for the entire year.
Queensland -- and Australia as a whole -- is experiencing its highest daily case numbers as the highly contagious omicron variant spreads through communities amid a more relaxed approach to restrictions than earlier in the pandemic.
BHP's average realized metallurgical coal price in the second half of 2021 was $259.71/mt, up 166% from H2 2020 and 126% stronger from the first half of 2021. The realized hard coking coal price for the period was $278.60/mt, having risen 162% from H2 2020 and 135% from H1 2021. And the weak coking coal price for the six months was $218.65/mt, surging 199% from H2 2020 and 109% compared to H1 2021.
Iron Ore
It's a different story on the other side of the country in Western Australia, where BHP's iron ore operations are based. Far away from the tropical Pacific, the state isn't subject to La Nina-related rainfall and COVID-19 case numbers remain very low.
Western Australia's strict border controls have largely kept the virus out, but they've also created problems for miners in the state to recruit workers. That's due to change in February, though.
"The proposed easing of Western Australia's border restrictions on [Feb. 5] may introduce some short-term disruption to the operating environment as the Covid-19 pandemic evolves in the state," BHP said.
For now, it has maintained its total Western Australian iron ore business' production guidance at 278 million-288 million for the fiscal year 2021-2022, with BHP's own share at 246 million-255 million mt.
It follows October-December 2021 WAIO total iron ore production of 73.9 million mt, which is up 5% both year on year and quarter on quarter, BHP said.
RBC said the December quarter production beat its forecast by 3% and that BHP is tracking at the higher end of guidance.
"Over Q2, WAIO shipped at an annualized rate of 295 million-296 million mt," RBC said.
BHP's realized iron ore price for the second half of 2021 was $113.54/mt, up 9% from H2 2020 and down 28% from H1 2021, the company said.