Aussie Coal Ready for a Big 2022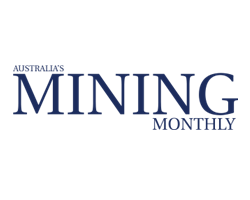 January 20, 2022 - Now that the dust has just about settled on the COP26 debate in Glasgow - which essentially had to recognise the role coal would continue to play in the global energy mix until 2030 and probably beyond that - the time for histrionics and cheap media stunts are over.
All the protests and theatre at the convention were just background noise to the Australian coal industry.
Instead, it has maintained its focus on operating productively and within the ESG boundaries set by respective state and federal governments.
The successful first export of coal from Bravus Mining and Resources' Carmichael coal mine from the North Queensland Export Terminal in Bowen is a triumph of the industry's determination to establish viable coal mining operations that adhere to world's best practice.
That did not stop activist groups from attempting a last-ditch effort to stop the coal being delivered at the port.

The once feverish cries of "Stop Adani!" now seem hollow.
Adani changed its name to Bravus and even the mainstream media - which had obligingly covered rallies and protests in the past - seem to have gone lukewarm on the issue.
The Queensland Resources Council estimates unlawful anti-coal protests are costing the Queensland taxpayer about $3.4 million a day in lost royalty taxes. It is calling for tougher penalties on unlawful protests.
The world's attention has moved to the pandemic and its ongoing variants as well as tennis players and visas.
It seems the population has experienced an alarmism overdose with the pandemic and the some of the extreme claims of earthly destruction by climate activists are not getting the desired cut-through.
This is happening at a time when developing nations such as India are relying more on coal to help them get out of poverty and improve the standard of their health system so they can mount successful programs to control the spread of the pandemic.
This is also in the world's best interest as the last two variants - Delta and Omicron - both came from developing nations.
Australia's role in helping alleviate poverty in the region through the export of its high-quality coal has become even more critical with the world's other major exporter, Indonesia, deciding to reduce exports of its lower quality coal so it can use more of it domestically.
This will provide an opportunity for Australia to show real leadership in the region by engaging with its neighbours to establish trading relationships that help fuel their ongoing economic and industrial expansion.
Hogsback reckons once sound policy and trade patterns are established coal can return to a period of sustainable growth in the future.