Indonesia Revokes Coal Export Ban For Companies Meeting Domestic Obligation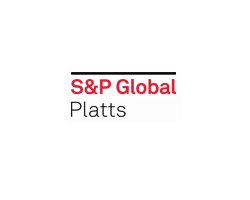 By Suyash Pande, Rituparna Nath and Pritish Raj


January 21, 2022 - Indonesia has revoked the coal export ban on mines that have completed 100% of their domestic market obligations, or DMO, which requires them to supply 25% of their annual output locally, according to a letter by the energy ministry seen by S&P Global Platts Jan. 20.
The decision was taken after monitoring coal supply and inventory at state-owned Perusahaan Listrik Negara, or PLN, and independent power plants. A review of fulfillment of the domestic market obligations in 2021 and till Jan. 19 was also done, according to the letter.
The letter, which was released following a meeting about reconciliation of DMO data which began on Jan. 18, said 139 companies have fulfilled their DMO, and the export ban for these companies now stands revoked.
Indonesia announced a blanket ban on all exports of thermal coal for January on Dec. 31 to prioritize domestic supplies as stockpiles ran low.
However, it started easing the ban in the week ended Jan. 17, allowing some vessels to be released for export.
Disruption in Prices
The export ban disrupted international coal prices and led to a surge in prices of coal from other origins.
The price of Newcastle 5,500 kcal/kg NAR with 23% ash averaged $99.577/mt FOB in December, Platts data showed. It then spiked from $103.50/mt FOB on Dec. 31 to $136.05/mt FOB Jan. 19.
Similarly, the price of South African 5,500 kcal/kg NAR coal rose from $93.45/mt FOB on Dec. 31 to $146/mt on Jan. 19.
For the duration of the ban, market participants based in Indonesia largely refrained from making firm offers for Indonesian coal.
Amid expectations of tight supply when the ban is revoked the price rose from $63.45/mt FOB on Dec. 31 to $66.75/mt FOB on Jan. 19.
Uncertainty Ahead
Sources remained unclear about the extent of backlogs that needed to be fulfilled, and in the prevailing circumstances would prioritize old contracts before making new firm offers.
"We shall focus on fulfilling [pending] contracts now before talking about fresh offers [with buyers], " a Singapore-based trader said.
Market participants expect some buyers to insist on being prioritized when sellers try and complete the backlog.
Some traders have said that demand from Chinese buyers may remain muted ahead of the Lunar New Year in the first week of February and till the time Winter Olympics conclude on Feb. 20.
"I think Indonesian [spot coal] prices will rise now and that of other origins will soften. Indonesia first needs to clear vessel backlogs that might take a month or more and hence there will be limited prompt cargoes available during this period," an Indonesian producer said.
The producer also added that they will make offers in the week ending Jan. 28 and will prioritize clearing backlogs in this week ending Jan. 21.