Underground Coal Fire Being Investigated as a Potential Source of Ignition in Marshall Fire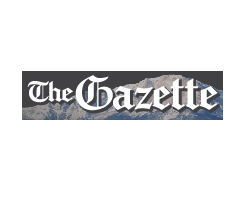 January 22, 2022 - While speculation about the cause of Colorado's most destructive wildfire has focused on a religious group's property, investigators are also looking at other possible ignition points – including the possibility the blaze erupted from a dormant coal mine, 9Wants to Know has confirmed.
An estimated 38 abandoned coal mine fires are burning underground in Colorado, according to a 2018 state report – including one in the area where the Dec. 30 Marshall Fire is thought to have originated. Fed by ferocious winds, the fire raced across more than 6,000 acres, leveled nearly 1,000 homes, and is believed to have taken at least two lives.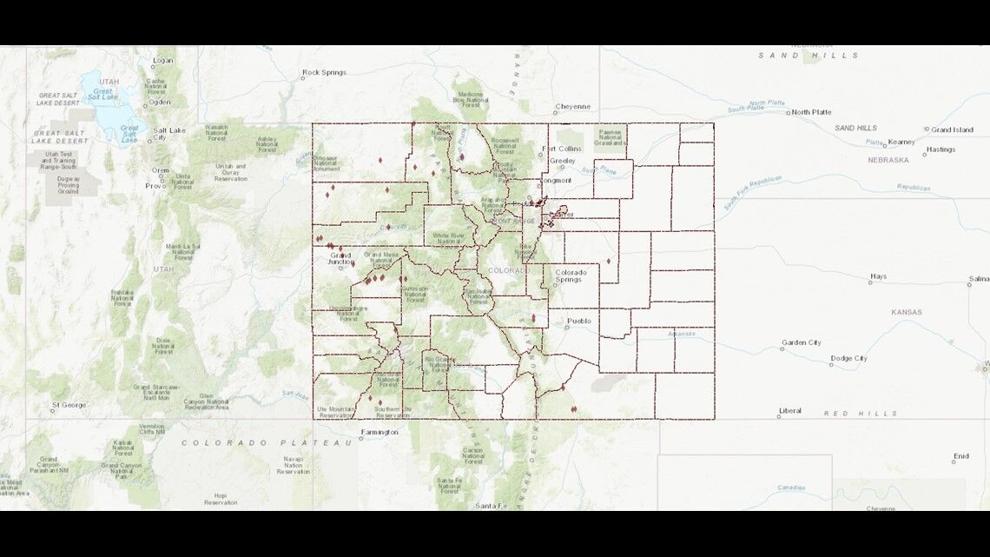 This map shows the location of underground fires in coal mines around Colorado.
Credit: Colorado Division of Reclamation, Mining and Safety via 9NEWS

Some of those underground fires have burned for decades.
"There's not much you can do from the outside to stop these fires because often the coal produces enough oxygen, in the coal bed itself, to keep those fires going," said Jurgen Brune, a professor in mining engineering at the Colorado School of Mines. "Those are slow burning fires, almost like glowing embers in a fireplace."
There has been intense scrutiny of land owned by a religious group known as Twelve Tribes, which includes several pieces of property near the intersection of Marshall Road and Colorado Highway 93, about a mile south of Boulder. Cellphone video shot by a neighbor during the fire's early stages showed a shed on fire on the Twelve Tribes property.
But while investigators later got a warrant to search the property, they've made no arrests and haven't pinpointed exactly what started the fire – or whether there could have been more than one ignition point.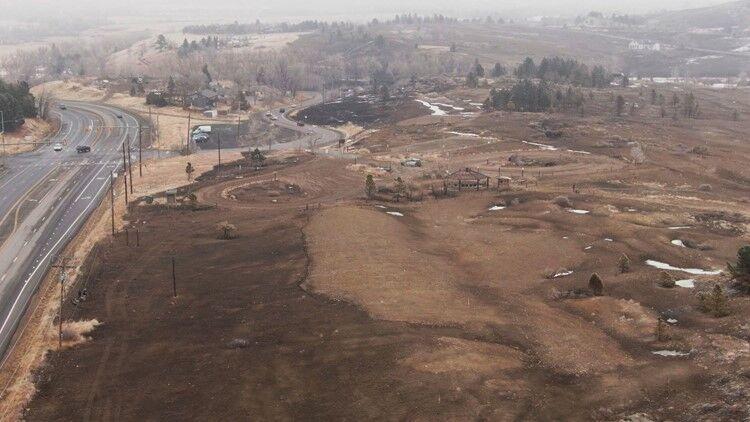 Investigators are looking at an underground fire burning in a long-dormant coal mine as a possible ignition point for the Dec. 30 Marshall Fire.
Courtesy 9NEWS

If investigators ultimately determine a person started the fire, criminal charges could be filed.
But 9Wants to Know has learned that one of the things that has the attention of investigators is a smoldering underground fire in a long-abandoned mine just across the road from the Twelve Tribes property. Known as Marshall No. 1 and 2, the mine is home to a fire that has been burning for years and is rated No. 19 on the list of 38 underground mine fires known to be burning around the state, according to a 2018 report by the Colorado Division of Reclamation, Mining and Safety.